David A. Peto, DDS, MSD
Periodontist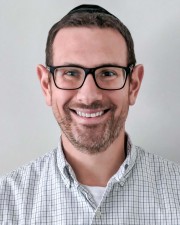 While Dr. David Peto's caring, gentle nature puts his patients at ease from initial consultation through post-procedure follow-up, they also take comfort in his vast experience and knowledge. From his postgraduate work in Periodontics in Houston, through general practice residency in Los Angeles and beyond, Dr. Peto has maintained a true dedication and desire to be on the cutting edge of his life's vocation. He not only helps his patients achieve a healthier, brighter smile – he makes sure they leave the office with one, too.
Education:
Doctor of Dental Surgery, University of Toronto, Toronto, Canada, 2005
General Practice Residency, University of Southern California, Los Angeles, California, 2005 – 2006
University of Southern California School of Dentistry; Doctor of Dental Surgery Degree
Postgraduate Program in Periodontics, University of Texas, Houston, Texas, 2008 – 2011
Dental Area of Focus:
Periodontics
Notable Achievements, Certifications, Recognitions:
Board Certified Diplomate, American Board of Periodontology, 2012
Certified for IV Conscious Sedation
Winner, Blaint Orban Memorial Competition, American Academy of Periodontology, for original research in periodontics
Affiliated/Dental-related Associations and Organizations:
American Dental Association
American Academy of Periodontology
Los Angeles and California Dental Associations
Los Angeles Dental Society
Interests/Hobbies:
Dr. Peto speaks fluent Hebrew and enjoys reading, exercise, music and hockey in his spare time.