General Dentist
Vanderbilt University, Nashville, TN; BS, 1985 Meharry Medical College, Nashville, TN; DDS, 1990 University of Maryland Hospital, Baltimore, MD; General Practice Residency, 1991
Periodontist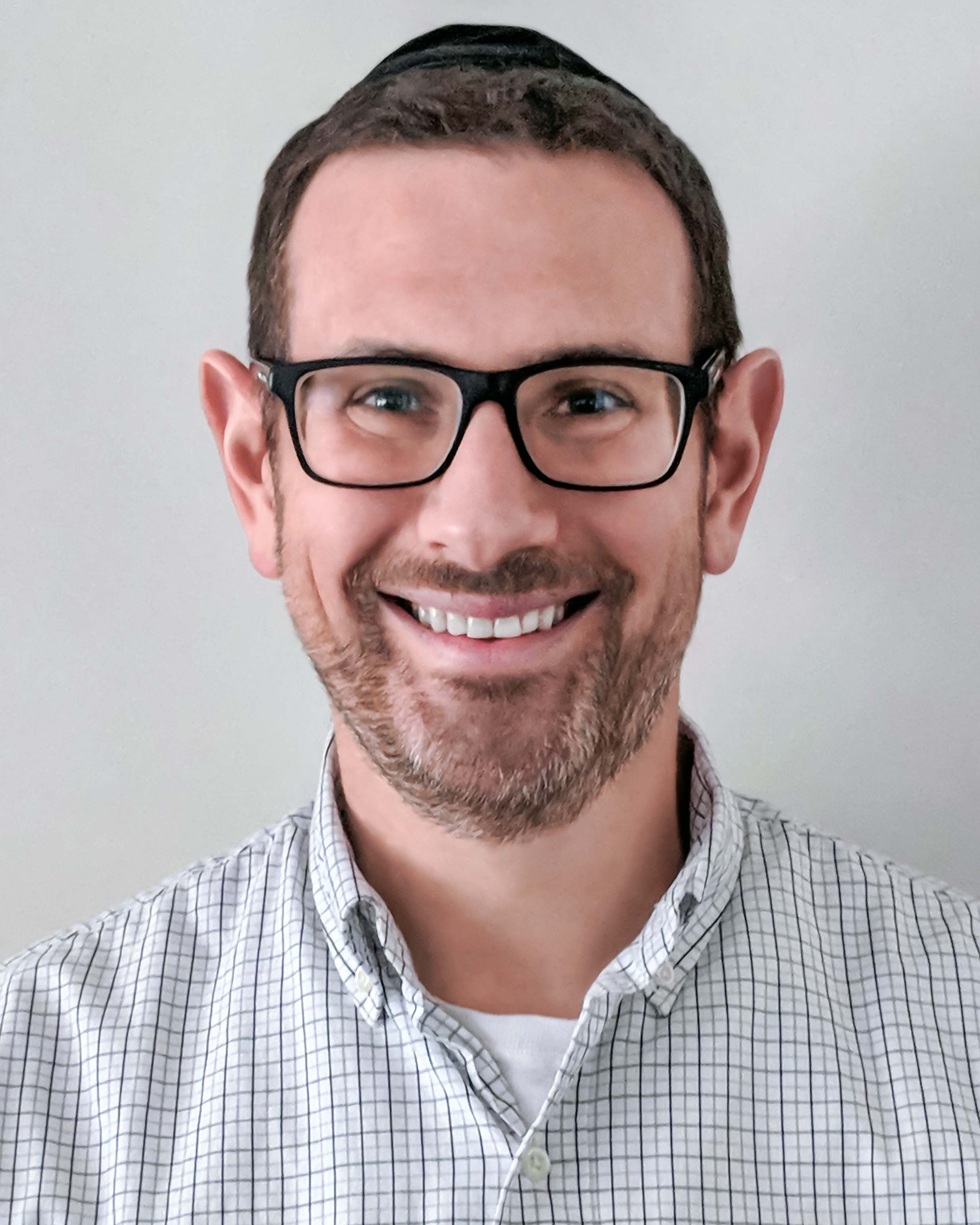 While Dr. David Peto's caring, gentle nature puts his patients at ease from initial consultation through post-procedure follow-up, they also take comfort in his vast experience and knowledge. From his postgraduate work in Periodontics in Houston, through general practice residency in Los Angeles and beyond, Dr. Peto has maintained a true dedication and desire to be on the cutting edge of his life's vocation. He not only helps his patients achieve a healthier, brighter smile – he makes sure they leave the office with one, too.
General Dentist
Education:
Dr. Stewart earned her Bachelor of Science degree from the University of Maryland Baltimore College in 2004. She continued her education at the University of Maryland Baltimore College of Dentistry and earned her Doctor of Dental Surgery degree in 2006.
Dental Area of Focus:
General Dentistry
Invisalign® Certified
General Dentist Dr. Vaidya graduated from New York University College of Dentistry, where she earned her Doctor of Dental Surgery degree. She has volunteered her time and skills to Smiling Places – Going Places Mobile Dental Van in Brooklyn, NY, where she provided oral care to children, adults, and those with special needs.
Crystal Boyer, RDH
Hygienist
Mahshid Zarabian, RDH
Hygienist
Elena Hayes, RDH
Hygienist
Book Online Now
Complete the form below to book your appointment today.
Office Hours
Monday

7:00 AM – 5:00 PM

Tuesday

8:00 AM – 5:00 PM

Wednesday

8:00 AM – 5:00 PM

Thursday

7:00 AM – 5:00 PM

Friday

8:00 AM – 2:00 PM
CareCredit
CareCredit is a healthcare credit card designed for your health and wellness needs. Pay for the costs of many treatments and procedures through convenient monthly payments.
Our patients leave smiling


Valley Dental Associates has a great staff….they have always been friendly and accommodating to my needs. My first time there was a dental emergency, (I did have an actual first visit appointment but the emergency cropped up before that) and they quickly booked me and expedited the procedures I would need. They send out electronic reminders of your appointments, and I've felt comfortab…

Arlene K.



I was extremely satisfied with the customer service and the appointment availability. The staff were very professional and friendly. The office was clean and welcoming.

Lisa C.



I've been using this office since I was a young child and now I bring my own young child there with me. They are great with me and even better with my son. He loves it there. They also participate in a discount plan which is helpful for other patients like me who don't have dental insurance.

James C.



Great experience with this office. The staff was really helpful in getting me in on a short notice. Dr. Challagulla is an excellent doctor, very attentive to patient's needs and concerns. I usually have high anxiety during dental visits, but this root canal was a breeze. Thank you again!

Oksana L.



Great experience today. Very professional and courteous staff. Front desk receptionist Cheryl and Hygentist Jennifer were the best. Can't leave out Dr. "G" he has a way of putting a smile on your face even though you're at the dentist

Karen W.



Dr. Challagulla is AWESOME!!! I had my first root canal and it was better than expected. A day later and I feel no pain. Thank you guys!!!!

Tyesha H.



I had my first appointment here last week, based on a recommendation. I was so pleased with the visit. The staff was friendly and professional, and I was taken back almost immediately. Dr. Gorman listened to my concerns and did a careful consultation. I am happy to have found a dentist I can trust here in Maryland!

Regina R.



The assistant cleaning my teeth was very pleasant and very knowledgeable concerning my teeth problem and how it is affected by my diabetes.

Charles C.



I was well satisfied with my diagnosis.

Hildegarde F.



I really liked the atmosphere along with how knowledgeable everyone was at this dental office.

Avril B.



I was very happy with my services!

Willie R.



Very pleasant experience. I come here regularly and am never disappointed. Hygienist Elena was excellent today.

Nicholas L.



Excellent service, from front desk to the dental chair.

Lacretia C.



Friendly, do good work, I like the people who treat me

Roger K.



I love them. They are the best. My husband and I have been with them for 15 years. You are guaranteed great service.

Debbie I.



I thought this particular treatment was going to be painful during and after but that wasn't the case. It was a good experience (for the dentist) , and even a better experience afterwards when ready to take care of the billing. I say they truly care about you in every way.

Christeen H.



I trust my dentist completely.

Barry M.



Very happy with the assistance and advice I received.

Eric W.



Jennifer, my hygienist is wonderful! She was so gentle I barely knew she was there lol Great experience!!!

Stephanie J.



Dr. Gorman is a very good dentist.

Elyse S.



I was taken on time. The staff was friendly. I have been a patient there for many years.

Linda P.



I have already recommended two of my friends to this office. They are very professional and friendly.

Alicia H.



I like my Dentist, very Happy atmosphere

Gail K.



Amazing staff

Charlotte T.



I just love the atmosphere there and all the friendly staff.

Marquis S.



Excellent prompt and responsive

Gary G.



Just went for a hygienist appointment. I had the best visit! No cavities and my teeth feel great. The staff is very friendly and helpful.

Joanne P.



The staff is very friendly and the office is very clean. I had a root canal done and the pain level was about slim to none. Dr. Oppenheim is the best!!!

Denise D.



elena did a great job cleaning my teeth

Steven K.



I'm happy with Dr. Gorman and the staff.

Susan R.



I was taken on time and I was out 1 hr later (which was the length of time I was told it would take)

Pearl Z.



Very good hygienest

Gary G.



patient care, as soon as you walk to the check in desk

Lacretia C.



I have been seeing Dr. Oppenheim for years and he is the reason

James V.



Clean friendly.Dr. Gorman has been there for a long time. I trust him.

April S.



High level of competence of Dr. Gorman and staff; caring manner and professional interactions.

Leslie G.



Very good service!!

Ana S.



Everyone in the office provides great customer service. Dr. Snyder is very nice, calm and caring. He is very gentle with the procedures and ensures that his patients understand what is being done.

Ciara W.



First time receiving care from that dentist. I'm impressed. . . he was awesome!

Wyona C.



I am very satisfied with the service I receive. Always courteous and conscientious of my dental care.

Ray H.



Very professional and personable service.

Maria E.



I like Dr. Gorman

Elyse S.



Dr Gorman and staff are very thorough and sincerely concerned about patient dental health.

Sonia G.



Awesome! Dr. Gorman is a true professional and very detailed in his work.

Nick H.



the service was excellent and my Dr have me a pain free experience.

Ashley M.



The only dentist office I've been to in my life. Everyone is so great and helpful. Very pleasant place.

Loren I.



Great service no wait time.

Caesar C.



The dental hygienist gave me a thorough cleaning and irrigation of my teeth and also made excellent recommendations.

Paul L.



I have been going to this particular dental office practically all my life. My kids and husband also receive dental care here. I trust them with my and my family's teeth.

Lauren C.



Clean and professional atmosphere

Caesar C.



The staff and Dr Oppenheimer are great. He pulled my teeth and I don't even know it's gone.

Verethia W.



Great office an atmosphere.. Staff is great and Dr. Oppeheim made me feel very comfortable

Erica F.



Excellent care. No waiting.

Sarah B.



I've been coming to Dr. Gorman for over 20 years and have always received excellent care. He listens and takes my best interest of my visits.

Yvonne W.



Everyone is so nice. The hygienist I had (Matt) was very patient with me, and cleaned my teeth gently. He was very personable. Dr. Gorman is always friendly, knows I don't care to come to dentist and works with me. Over all, good visit.

Michele S.



responded promptly and effectively to a dental need

Joel L.



Matthew is the best dental hygienist ever!

Kimberly K.



Matthew is a huge asset to the firm. He is thorough, gentle and knowledgeable.

Marcia S.



First impression of the office. Friendliness of the staff. Dr. Oppenheim asked me to tell him about myself, relaxing the initial meeting. I was pleased with the exam and feel comfortable with the next plan of action.

Cecelia C.



Friendly staff. Wait time is short. Staff is knowledgeable and very courteous.

Jarie K.



Friendly staff, clean office, and good work.

Kevin H.



Very pleasant customer service from the time of appointment to check out

Melissa G.



Excellent service and professionalism as usual. Very satisfied.

Nicholas L.



Mathew is terrific

Mark B.



Primary reason is Matt (dental hygienist), who is always very thorough, very detail-oriented and a pleasant person to be around. Second reason is Dr. Gorman and his staff who have always been very courteous and knowledgeable.

Michael S.



The services are always stellar.

Kody T.



Every aspect of the process was professional, knowledgeable and friendly.

Joseph V.



The best atmosphere and service!

Yovnda T.



The staff is very friendly and efficient. I like how the doctors and dental assistants explain each step of the procedures along the way.

Alicia H.



Dr Gorman is the best. I've been coming to him since my kids were 3 and 5. That's about 23 years. I'm a baby when it comes to the dentist and he always makes me feel comfortable.

Theresa P.



I love my dental hygenist Matt he is always very nice and very good at making you feel at ease while getting a cleaning. Dr. Goreman is by far my favorite dentist I've ever had. He is wonderful. I always recommend him!

Brooke G.



Everyone is so great! I get so nervous to go to the dentist but they made it actually enjoyable believe it or not! Great practice!!

Melissa C.



Office staff is efficient & clinical staff is knowledgeable & take good care of my teeth & gums.

Bonnie W.



I was in a great deal of pain and was able to be squeezed in imedialty! I have terrible anxiety about having any type of dental work done however, Dr. Gorman always takes the time to explain to me what's going on and what needs to be done to make the issue better!

Ashley H.



Friendly courtesous staff. Appointment are always on time. When you call to scheduled they give you fast appointments.

Jarie K.



The dental tech was so knowledgeable, and proficient at cleaning my teeth, that I almost fell asleep!

Tracy T.



The friendly environment and wait time is awesome.

Cameron J.



It was the most thourough dental examination I have ever had. Everyone has a great bedside manner.

Michelle C.