What You Should Know About Wisdom Teeth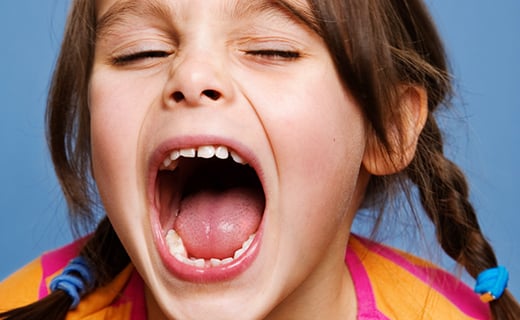 The wisdom teeth represent the last set of molars to develop, and generally make their appearance during your later teenage years or even into your twenties. While there are cases in which these teeth are aligned in such a way as to be useful, most people have improperly aligned or impacted wisdom teeth, which produce pain, have the potential to harm neighboring teeth, and really just need to be removed.
With impacted wisdom teeth, which are partially erupted, there is a greater danger of bacterial infection around the tooth that can cause serious pain, stiffness of the jaw, and swelling. Not only that, impacted wisdom teeth can be far more vulnerable to tooth decay than other teeth, because they are hard to reach when you brush and floss.
The best way to determine whether or not you need wisdom teeth removal is to consult with your dentist. X-rays can be taken on a regular basis to check the positioning of these teeth and to help assess whether removal is required. You might be surprised to learn that your dentist may suggest you have these teeth removed even before problems arise. This is done so that you do not develop wisdom teeth pain or so those teeth do not develop issues down the road that would make removal more difficult and more painful.
If your require wisdom teeth removal, the complexity of the procedure will depend on a number of factors. Teeth that are completely erupted are easier to remove than impacted wisdom teeth. In the latter case, you will have to have an incision made in your gums, and any bone covering the teeth will need to be removed.
The type of anesthetic you will receive during your wisdom teeth removal will depend on the position and condition of your teeth, whether you have impacted wisdom teeth, along with your level of anxiety and pain tolerance. Recovery experiences vary widely among patients as well, but may include bleeding and facial swelling. After your wisdom teeth removal, you will be able to take pain medication, as well as antibiotics to stave off infection. You should stick with a soft diet for the first few days and make sure to brush all teeth except those adjacent to the extraction area.
Potential complications of your wisdom teeth removal include things such as dry socket, which requires specialized treatment from your dentist. Paresthesia is far less common, and is the result of damage done to the nerves during the procedure. Essentially, this is a numbness of your lip, tongue, or chin that may last for a short period of time, but in some instances, is permanent. As with any procedure, if you feel you are not healing properly after your wisdom teeth removal or you experience unusual pain or discomfort, contact your dentist immediately.
To learn about our family dentistry practice in Owings Mills, call Valley Dental Associates today at (443) 898-1240 or make an appointment.
Valley Dental Associates offers affordable family dentistry and gentle, compassionate dental care in Owings Mills. Our office is conveniently located with extended hours to meet your needs. At Valley Dental Associates, we provide most dental services, from basic preventative care and general dentistry to specialized procedures and complete dental reconstruction. We accept most dental insurance plans and offer affordable financial solutions for any budget. Patient satisfaction is our top priority and we strive to provide the exceptional, affordable dental care and personal touch that lead to lasting relationships. A smiling patient is our greatest reward and we look forward to keeping those smiles healthy, beautiful, and bright. Discover an affordable dentist who truly cares at Valley Dental Associates.