Posted under:
Root Canal
Posted on: October 2, 2022
Welcoming October and Dental Hygiene Month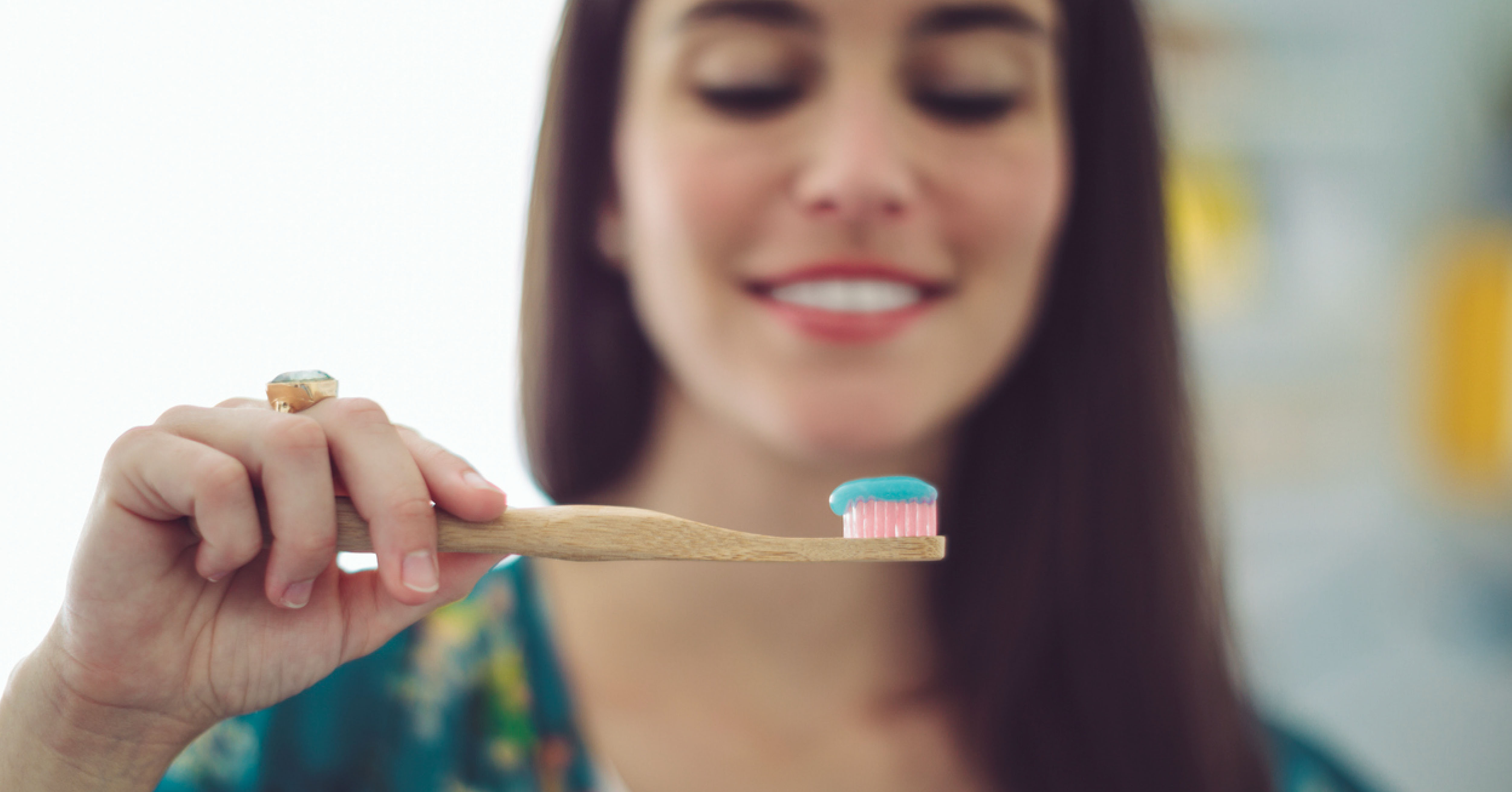 October delivers colorful leaves, cooler temperatures, and the Halloween spirit, but that's not all; it also delivers dental hygiene awareness in the form of National Dental Hygiene Awareness Month.
Many misconceptions circulate about what comprises good dental hygiene and why to make it a priority, so during Dental Hygiene Awareness Month we'll clear some of those up.
Dental Hygiene Is a Routine
Dental hygiene is a routine of practices that collectively contribute to healthy teeth and gums. By making these practices a habit, you do your part to keep your mouth healthy. They include a daily practice of brushing, flossing, and rinsing, and a yearly practice of visiting the dentist and dental hygienist.
Let's explore each of these now in greater depth.
Brushing
Every time we eat, food particles remain in our mouths and combine with the harmful bacteria that accumulates in our mouths throughout the day to produce plaque. Plaque is a sticky film made up of clusters of bacteria that eats away at the teeth and gums. By failing to remove this plaque and bacteria and food particles that form them, you could develop toothaches, tooth decay, cavities, gum disease and other dental problems. As these problems progress, they could lead to other health problems (more on that later).
To keep this from happening, you need to regularly remove these harmful elements from your mouth before they build up. Brushing your teeth is one of the fundamental ways to accomplish this. By brushing your teeth thoroughly two times each day, you remove bacteria, food particles, and plaque and keep them from building up into a dental problem you'll need your dentist to treat.
When you brush, use a fluoride-based toothpaste and a toothbrush or electric toothbrush head with soft bristles. Brush gently the fronts, backs, and chewing surfaces of every tooth, the inner, and outer gums and the topside and underside of your tongue. Every time you brush, spend at least two minutes doing it.
Every three months, replace your worn toothbrush or electric toothbrush head with a fresh one. If your toothbrush or toothbrush head wears out sooner, replace it then.
Flossing
Flossing once each day is a critical complement to brushing, as it clears out the food particles, bacteria, and plaque trapped in the small spaces between your teeth. Floss after you brush, preferably at night, as bacteria can cause the most damage while you sleep. Floss between all your teeth and curl the floss around each tooth to brush their fronts and backs too.
Rinsing
If you rinse your mouth with an antiseptic mouthwash or mouth rinse before you brush your teeth, you help clear out any loose food particles and kill off any bacteria living in your mouth. This helps keep your mouth healthier and breath fresher by killing any harmful bacteria that remains.
Chewing
Chewing sugarless gum between brushings helps remove additional bacteria that settles in your mouth. The chewing action also helps keep teeth and gums strong.
Each time you eat or drink, you make your teeth more susceptible to plaque buildup. As the bacteria in this plaque mixes with the sugars in your food and drinks, it produces an acid that deteriorates tooth enamel. Tooth enamel is the body's hardest substance, but it can still deteriorate, and, when it does, the result can be toothaches, cavities, and gum disease.
In addition, as you chew gum, your salivary glands produce more saliva, which, in turn, replaces the minerals you need to defend yourself against the acids attacking your teeth enamel.
Visiting Your Dentist and Dental Hygienist
Once or twice each year, you should get a dental exam from your dentist in Owings Mills and a professional cleaning from your Owings Mills dental hygienist.
The American Dental Association says the U.S. had about 220,000 dental hygienists in 2019. Dental hygienists are trained and certified dental professionals who have earned an Associate's Degree in dental hygiene and passed the national dental hygiene exam.
Your dental hygienist may take dental x-rays, perform cursory assessments and report their findings to your dentist. Your dental hygienist may also give you tips for eating better or otherwise taking better care of your teeth and gums.
Eating Right
Sugars combine with the bacteria in your mouth to create an acid that attacks tooth enamel. Eating lean proteins, whole grains, and fruits and vegetables and keeping the sugar content in your diet low all help to keep your teeth and gums healthy.
Oral Hygiene Is Linked to Overall Physical Health
The health of your body is directly tied to the health of your mouth. That's because infections and inflammation, when ignored for too long, can spread, affecting other parts of the body than where they originated.
Poor oral hygiene has been linked to medical conditions and illnesses like diabetes, heart disease, stroke, lung disease, and certain cancers and forms of arthritis. It has also been linked to lowered immune function and to mental decline and other nervous system functions.
Poor oral hygiene can also result in losing teeth, whether they fall out on their own or need to be extracted. This can affect your appearance, in turn affecting your confidence and quality of life. Bad teeth can affect your ability to eat normally, which can prevent you from getting the full nutrition your body needs. Unfortunately, poor dental health can make you more vulnerable to illness and hinder your ability to heal injuries and diseases.
Set up an appointment with a dental hygienist in Owings Mills and take the first step to improving and maintaining the health of your mouth and the appearance of your smile. Call us at Valley Dental Associates today to schedule this as well as your next dental exam with your Owings Mills dentist.