Posted under:
General
Posted on: July 24, 2015
Use Tongue Scraping for Escaping Bad Breath and a White Tongue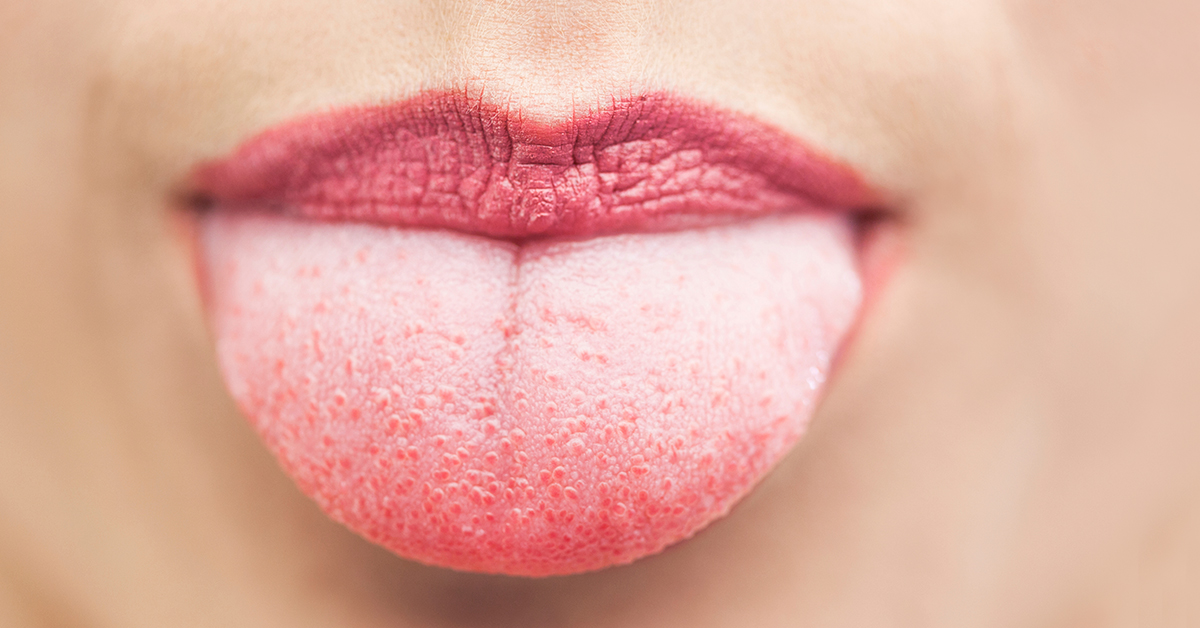 If you're embarrassed by your bad breath and oddly white tongue, it's time to open your eyes and your mouth to a tongue scraper. Here are some common questions about tongue scrapers and answers to how this simple dental tool can ease your mind and your discomfort.
How Do I Use a Tongue Scraper?
Tongue scraping is an easy and effective way to eliminate the problems of bad breath and a white tongue. The process requires a tongue scraper, which can be found in many different styles and colors in most drugstores. So how do use a tongue scraper? Just put the tool near the back of your tongue and slowly bring it to the front, running it over the tongue very gently. Repeat until you've covered the entire tongue.
Will Tongue Scraping Work on a White Tongue?
If you have a strange white coating on top your tongue, then you have a case of white tongue, also known as coated tongue. White tongue is caused by excessive bacteria in the mouth that's collected on the tongue. It can be caused by numerous conditions, such as poor dental hygiene, medication use, dry mouth, and smoking. Tongue scraping is a fast and easy way to remove this bacteria build-up and resolve the problem.
Will Tongue Scraping Eliminate Bad Breath?
Bad breath, also called halitosis, can be caused by many things, including improper dental hygiene, dry mouth, dehydration, smoking, medication use, and even an underlying medical condition. No matter the cause, the cure for most types of bad breath may be tongue scraping. Research has shown it to be an effective temporary remedy for all but the most chronic cases.
While you should try to prevent a white tongue and bad breath from occurring in the first place, remember that tongue scraping is a simple solution for these problems. The best way to avoid these embarrassing issues is by practicing these four dental hygiene tips:
Brush your tongue and teeth after every meal to remove food particles that can cause these problems.
Floss at least once a day.
Drink enough water to prevent dry mouth.
Have regular dental cleanings and check-ups.
If you have persistent bad breath and white tongue, visit your dentist in Owings Mills to find out the cause and seek professional treatment.
To learn about our family dentistry practice in Owings Mills, call Valley Dental Associates today at (443) 898-1240 or make an appointment.
---
Valley Dental Associates offers affordable family dentistry and gentle, compassionate dental care in Owings Mills. Our office is conveniently located with extended hours to meet your needs. At Valley Dental Associates, we provide most dental services, from basic preventative care and general dentistry to specialized procedures and complete dental reconstruction. We accept most dental insurance plans and offer affordable financial solutions for any budget. Patient satisfaction is our top priority and we strive to provide the exceptional, affordable dental care and personal touch that lead to lasting relationships. A smiling patient is our greatest reward and we look forward to keeping those smiles healthy, beautiful, and bright. Discover an affordable dentist who truly cares at Valley Dental Associates.