Uncover the Truth About Root Canal Treatment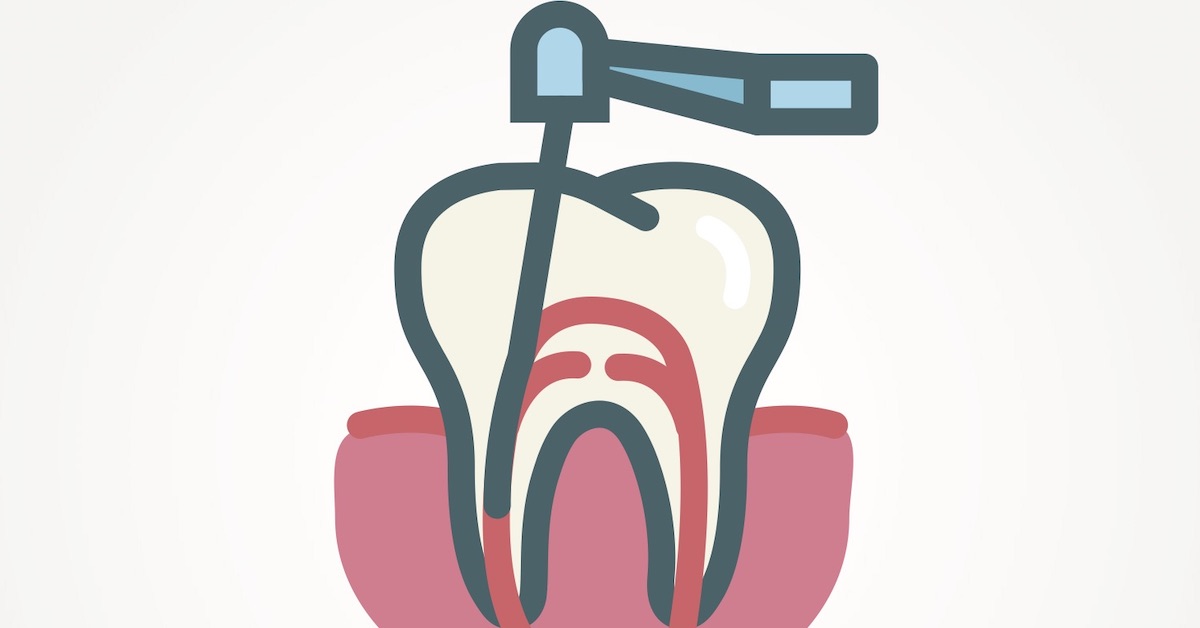 Perhaps more so than any other procedure, root canals are notorious for their pain and discomfort. Although the reasons can't be proven, many postulate that it's due to their origins. Root canals were first performed in 1766 when pain medication, humane dental instruments, and modern techniques were unknown, so at that time, the reputation may have been justified. Modern root canals, though, thanks to innovations in the field of dentistry, are relatively painless and have a short healing time. If a root canal is scheduled for your future, the following information may help alleviate your anxiety and show that a root canal can be beneficial for you.
What Are the Reasons Patients Need Root Canal Treatments?
Root canals are generally performed when the pulpy interior of a tooth is damaged or decayed beyond repair. It's often the only way to save a tooth that would otherwise need to be extracted. Certainly, any discomfort experienced during the short time of the procedure is far less than the excruciating pain of an infected or abscessed tooth. Scheduling a dental appointment at the first sign of pain in your tooth is one of the best methods for avoiding a root canal. Another is regular dental checkups. Annually at a minimum, semi-annually is better.
What Are the Top Ten Questions Most Commonly Asked About Root Canals?
If you have a root canal scheduled or you're about to, then answers to the following questions may help you understand the procedure:
What makes me a good candidate for a root canal?
What level of pain will I experience during and after the procedure?
Are there better ways to address this problem?
What's the root canal procedure?
What's the duration of the procedure from start to finish?
What are my options for anesthesia, and which do you recommend?
Should I be concerned about any risks?
How much will the entire procedure cost?
Does insurance cover any part of the cost?
Will my tooth be weaker and unhealthier after the procedure?
We suggest that you contact your insurance provider before your appointment. They'll be able to answer information about your coverage, its limitations and exclusions, and the approximate amount for which you'll be responsible. If you need financial assistance, let us know, and we'll explain all our financing options.
What Are the Warning Symptoms That I Need to Get a Root Canal?
If you need a root canal, your body has been giving you signs for a while, although you may have been unaware of them, such as:
Dark, discolored areas around a tooth and in your gums
Painful, swollen, and inflamed gums
Constant and severe toothache
Tiny bump on the gums near a painful tooth
Unrelenting sensitivity to temperature
Sore gums and teeth
Evidence of severe decay or infection
If you notice any of these signs, then schedule a dental appointment without delay. The sooner you attend to the problem, the better the prognosis. If not treated, you can lose your tooth and need an implant or bridge installed.
What's the Root Canal Procedure Like?
If you need a root canal, you're probably anxious about it. The procedure is fairly simple and relatively painless and goes as follows:
When you notice a problem with one or more teeth and schedule a dental appointment, you've taken the first step in the root canal procedure.
If your dentist determines that you need a root canal to save your tooth, then they'll need access to the tooth's interior so they can remove the infected tissue.
Your dentist will first numb the area around the tooth and then drill a small hole in the top of the tooth. They'll extract the tissue through this hole.
When the diseased tissue has been removed, they'll clean and disinfect the canals, then fill them with gutta-percha or similar.
After filling the canals, your dentist will cover the hole with a temporary filling and order your permanent crown.
When your permanent crown arrives, you'll return to the office, and we'll install it. We'll use a very strong, permanent cement, so you needn't worry that it will fall out.
At this point, your root canal procedure is complete, and your tooth should be restored to full health and functionality. It will also be fully protected.
Are There Dos and Don'ts for After a Root Canal Procedure?
As with any procedure, there are dos and don'ts to follow afterward. Adhering to them faithfully will ensure that you heal as quickly as possible and without complications.
For the first few days after your procedure, you may experience minor discomfort and some tingling in the area. This is normal and is your body indicating that the healing process is proceeding as it should. You shouldn't experience more than minor discomfort that is alleviated by over-the-counter analgesics. The treated tooth may feel slightly different than your other teeth for a short while, but this is normal also. Your body needs to adjust to the difference in the treated tooth. However, if you experience severe pain, pressure, bleeding, or any other adverse reaction, including an allergic reaction, contact your dentist's office immediately. You may have developed a complication, and it should be addressed without delay.
Aftercare Instructions for Home
You'll be provided with aftercare instructions when your root canal procedure is done. Although you may have slight variances due to your unique needs, your instructions should generally be as follows:
Don't eat or chew anything until your numbness completely dissipates. You are at risk for biting the inside of your cheek or your tongue, but may be oblivious to it because the nerves are still deadened.
Don't bite or chew around the treated tooth until it's completely healed and your crown is in place. Otherwise, you can necessitate a return to our office for repairs to the site.
Follow your medication instructions exactly.
Continue to floss and brush your other teeth the same as you normally would, but avoid the treated tooth until it's completely healed.
If you experience any adverse reactions or symptoms, call your dentist's office without delay, even if you think they're minor. Adverse reactions include but aren't limited to an allergic reaction, excessive pain or bleeding, nausea, swelling, or other symptoms.
By following your instructions faithfully, you'll expedite your healing and minimize the likelihood of developing any complications.
Followup Care With Your Dentist
Your root canal procedure was the first half of restoring health and functionality to your tooth. The second half is having the permanent crown installed, so schedule the appointment for that as soon as your root canal procedure has been completed.