Tips for Diagnosing and Curing Bad Breath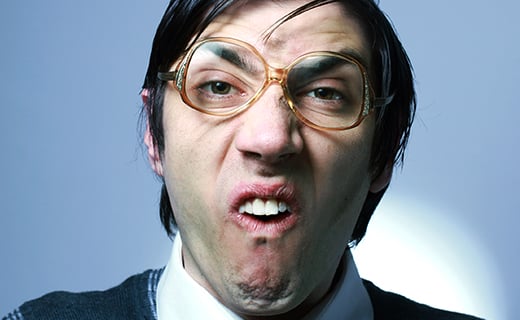 There is a fairly wide range of things that can cause halitosis, otherwise known as bad breath. If you have been frustrated by your own issues with bad breath, visiting an affordable dentist can be a great way to get to the heart of the matter. However, by studying the information below, you may actually be able to determine the origins of your problem and find the easy dental care solutions you have longed for.
Eating especially pungent foods such as onions and garlic can lead to bad breath soon afterwards. However, not everyone is aware that things like red wine and coffee also can have lasting, negative impacts on the breath. This is due in large part to the fact that those drinks produce staining on the teeth that can cause foul-smelling bacteria to linger.
Another leading cause of halitosis is poor dental care, but is something that can be easily remedied. To stave off bad breath resulting from simple neglect, you need to start brushing twice daily, flossing often, and scheduling regular cleanings and exams at your local family dentistry office. Brushing the tongue to get rid of excess accumulations of odor-causing bacteria is another important step in the dental care process that can keep bad breath permanently at bay.
Medical conditions and harmful lifestyle habits can also contribute significantly to bad breath. Diabetes, acid reflux, and systemic infections have the ability to cause halitosis in anyone suffering from those conditions. Tobacco use is another quick route to bad breath and can also cause a wide array of other undesirable health consequences. If the origins of your particular case of bad breath prove difficult to isolate, your family dentistry professional may wish to consult with your doctor so that diagnostic tests can be performed.
To get the dental care you deserve from an affordable dentist in Owings Mills, call Valley Dental Associates today at (443) 898-1240 or make an appointment.
---
Valley Dental Associates offers affordable family dentistry and gentle, compassionate dental care in Owings Mills. Our office is conveniently located with extended hours to meet your needs. At Valley Dental Associates, we provide most dental services, from basic preventative care and general dentistry to specialized procedures and complete dental reconstruction. We accept most dental insurance plans and offer affordable financial solutions for any budget. Patient satisfaction is our top priority and we strive to provide the exceptional, affordable dental care and personal touch that lead to lasting relationships. A smiling patient is our greatest reward and we look forward to keeping those smiles healthy, beautiful, and bright. Discover an affordable dentist who truly cares at Valley Dental Associates.