Posted under:
General
Posted on: October 16, 2015
The Top Tactics and Treatments for Sensitive Teeth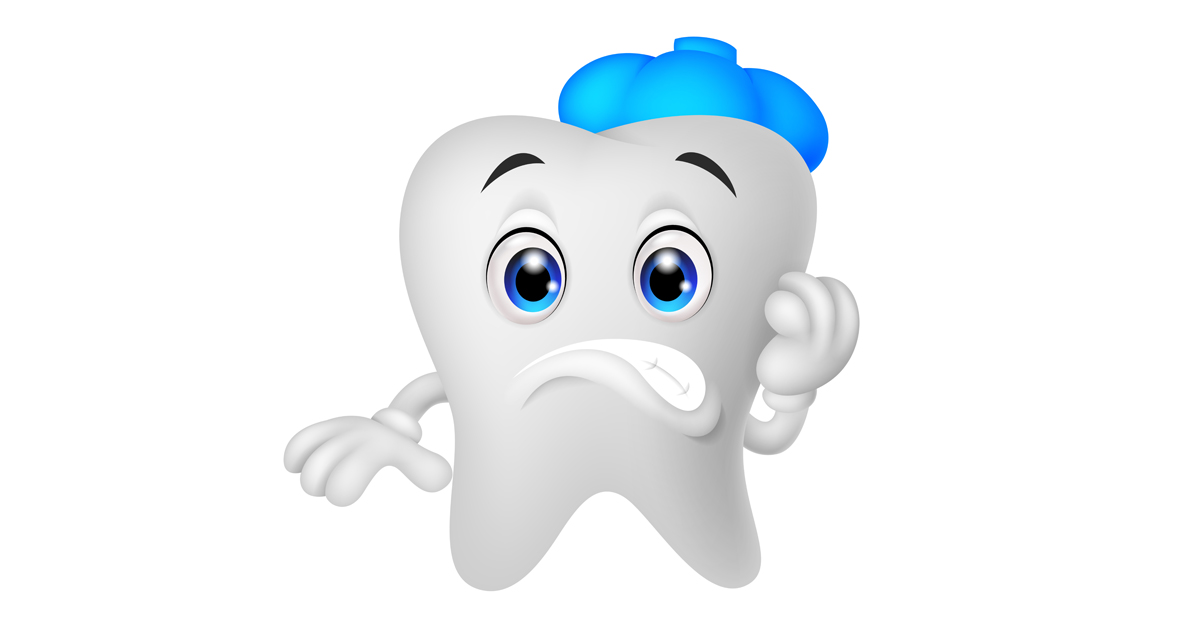 Is tooth sensitivity biting into your life? Stop suffering with the condition by finding the causes and cures to this sensitive issue.
Face the Facts About Tooth Sensitivity
You know you have sensitive teeth when you feel a throbbing pain while you're eating or drinking anything that's hot, cold, sweet, or acidic. You may also feel a tingle in your teeth when taking a breath of very cold air. The problem appears when your tooth enamel erodes or your gum tissue recedes, which exposes the lower layer called dentin. This dentin is close to the nerves and roots of the teeth, so when it comes in contact with extreme temperatures, they reach the nerves and produce pain.
Causes of the Condition
Many different factors can cause tooth sensitivity. But to get to the root of your problem, you'll need to see an affordable dentist to spot the source of your struggle. Yet most cases of sensitive teeth result from the following causes:
Erosion of tooth enamel from over-aggressive brushing or using a hard-bristled toothbrush
Cracked, chipped, or broken teeth that have become infected
Tooth decay
Plaque buildup at the roots of teeth
Gum disease
Teeth grinding and clenching, which can wear down enamel and expose the sensitive dentin of the tooth
Age, with tooth sensitivity most common in adults between the ages of 25 and 30
Long-term use of abrasive toothpastes and mouth rinses
Teeth whitening products
Recent dental procedures, such as cleanings or restorations, can cause temporary tooth sensitivity
6 Steps to Soothe Sensitive Teeth
Luckily, there are many ways to ease and eliminate your pain. An affordable dentist can offer you the most effective and cost-effective treatments to alleviate your ache. After your dental examination, your dentist can offer the remedies to relieve your sensitive teeth. While some advanced cases may require an in-office treatment, most people can get relief with these simple at-home steps:
Brush and floss very gently, yet thoroughly, to clean your entire mouth.
Use a soft-bristled toothbrush to avoid further tooth enamel erosion and gum recession.
Select special, de-sensitizing toothpaste.
Limit your intake of highly acidic foods and beverages, which can eat away at enamel.
Seek treatment for tooth grinding, which can wear away tooth enamel.
Get regular professional check-ups and cleanings to prevent this pain in the future.
To learn about our family dentistry practice in Owings Mills, call Valley Dental Associates today at (443) 898-1240 or make an appointment.
---
Valley Dental Associates offers affordable family dentistry and gentle, compassionate dental care in Owings Mills. Our office is conveniently located with extended hours to meet your needs. At Valley Dental Associates, we provide most dental services, from basic preventative care and general dentistry to specialized procedures and complete dental reconstruction. We accept most dental insurance plans and offer affordable financial solutions for any budget. Patient satisfaction is our top priority and we strive to provide the exceptional, affordable dental care and personal touch that lead to lasting relationships. A smiling patient is our greatest reward and we look forward to keeping those smiles healthy, beautiful, and bright. Discover an affordable dentist who truly cares at Valley Dental Associates.