Take the Bite Out of the Cost of Dentures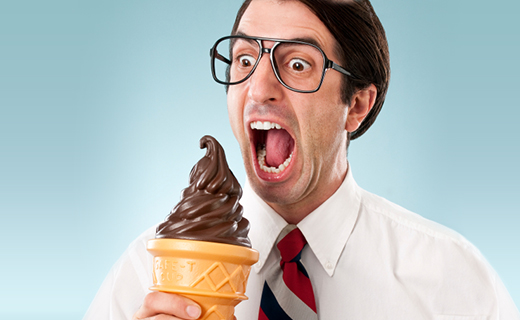 Is the thought of the cost of dentures difficult to swallow? While you may need to get a set of dentures, they don't need to be expensive. Once you know your different options, you can pick a set of affordable quality dentures that's priced just right. But realize that you can't put a price on your dental health, and the cost of dentures is a small price to pay for a lifetime of comfort and confidence.
Before you can know the price of dentures, you need to know just what you need. There are many different types of dentures and your choices can change the cost. An affordable dentist in Owings Mills can figure out which dentures are best for you and then offer you some options that suit your dental care needs and budget.
When it comes to the details and differences, these are the ones that control the cost:
A Full Set or a Partial Pair – While many assume that a full set of dentures would be pricier than a partial, some partial pairs call for meticulous measuring and many adjustments that can make them more costly than a full set.
Fixed or Removable – As their names suggest, fixed dentures are implanted and permanent, while removable ones let you take them out. They each have their own unique benefits, but the great freedom and fit of fixed dentures makes them more expensive.
A Matter of Materials – You have the option of many materials for your dentures and the difference lies in their comfort and cost. While the acrylic versions are common and cost less, new flexible types are softer and pricier.
The Dentist You Choose to Use – You can get affordable quality dentures from a dentist in Owings Mills who practices general or cosmetic dentistry. But if you have special dental care issues, you may need to first see a specialist to treat the actual trouble and then go to a different dentist to get fitted for your dentures. The need to see an extra specialist can increase the final cost.
The Way You Pay – Today, some dental care insurance covers some or all of the cost of dentures. If you don't have any insurance, find an affordable dentist and ask for a payment option that will work for your wallet.
Fortunately, you don't have to have a fortune to get an attractive and comfortable set of affordable quality dentures. But no matter what you select or spend, it may take a little time to get used to your brand-new teeth. You may need a few weeks to adjust to the change and get the proper adjustments. But once you have the perfect fit, you'll see that you can't afford to live without them.
To learn more about affordable quality dentures from a dentist in Owings Mills, call Valley Dental Associates today at (443) 898-1240 or make an appointment.
---
Valley Dental Associates offers affordable family dentistry and gentle, compassionate dental care in Owings Mills. Our office is conveniently located with extended hours to meet your needs. At Valley Dental Associates, we provide most dental services, from basic preventative care and general dentistry to specialized procedures and complete dental reconstruction. We accept most dental insurance plans and offer affordable financial solutions for any budget. Patient satisfaction is our top priority and we strive to provide the exceptional, affordable dental care and personal touch that lead to lasting relationships. A smiling patient is our greatest reward and we look forward to keeping those smiles healthy, beautiful, and bright. Discover an affordable dentist who truly cares at Valley Dental Associates.