Posted under:
General
Posted on: June 12, 2013
Simple ways to help your kids overcome their fear of dentists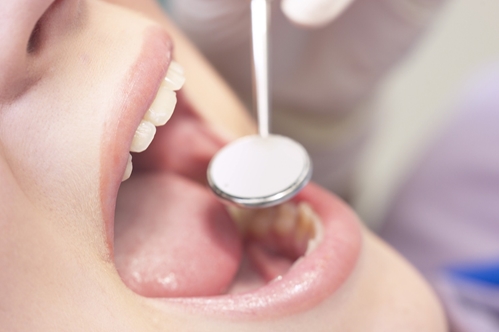 While most dentists' offices aren't the drab and scary places that they used to be, your kids may not be too keen about the idea of going in for a visit. Whether your child has had a cavity in the past or simply doesn't feel comfortable at your dentist, this can be a major problem for his or her overall oral health and could linger throughout your child's life if you don't take action. The following tips could help you make the dentist's office a much happier place for your child and can help you build a solid foundation moving forward.
Answer Your Child's Questions
Honesty is the best policy when dealing with your child's fear of the dentist's office, so Parents magazine suggests sitting your son or daughter down to assuage any lingering fears that he or she may have. Keep a positive attitude about the visit, but be sure to leave out some major details that could cause your child to become a bit more fearful. However, you also need to be frank at times – for instance, don't say that everything will be fine during your trip only to find out that your child will require a specific treatment and lose trust in you and your dentist.
Consider a pediatric dentist
Have you ever considered what role your dentist plays in your child's fears? If your family's dentist deals primarily with adults, he or she may not have the requisite experience to put your child's mind at ease. Pediatric dentists specialize in making a dental check-up a more rewarding experience and have the type of tone and delivery that kids need to help them feel comfortable. Additionally, many pediatric dentists decorate their offices with bright colors, add play areas and other features that could help your child look forward to going to the dentist.
Stay With Your Child
Even with a top-notch dentist and plenty of prep beforehand, your child may still be a bit fussy when he or she gets into the examination chair. Because of this, it may be wise to ask your dentist if you can be there during your child's check-up to hold his or her hand and provide a calming influence during the process, reports MedicineNet.com. This is a great way to prevent your child's anxiety and gradually, you won't have to be there at all!
To get the dental care you deserve from an affordable dentist in Owings Mills, call Valley Dental Associates today at (443) 898-1240 or make an appointment.
---
Valley Dental Associates offers affordable family dentistry and gentle, compassionate dental care in Owings Mills. Our office is conveniently located with extended hours to meet your needs. At Valley Dental Associates, we provide most dental services, from basic preventative care and general dentistry to specialized procedures and complete dental reconstruction. We accept most dental insurance plans and offer affordable financial solutions for any budget. Patient satisfaction is our top priority and we strive to provide the exceptional, affordable dental care and personal touch that lead to lasting relationships. A smiling patient is our greatest reward and we look forward to keeping those smiles healthy, beautiful, and bright. Discover an affordable dentist who truly cares at Valley Dental Associates.