Reasons and Remedies for Tooth Discoloration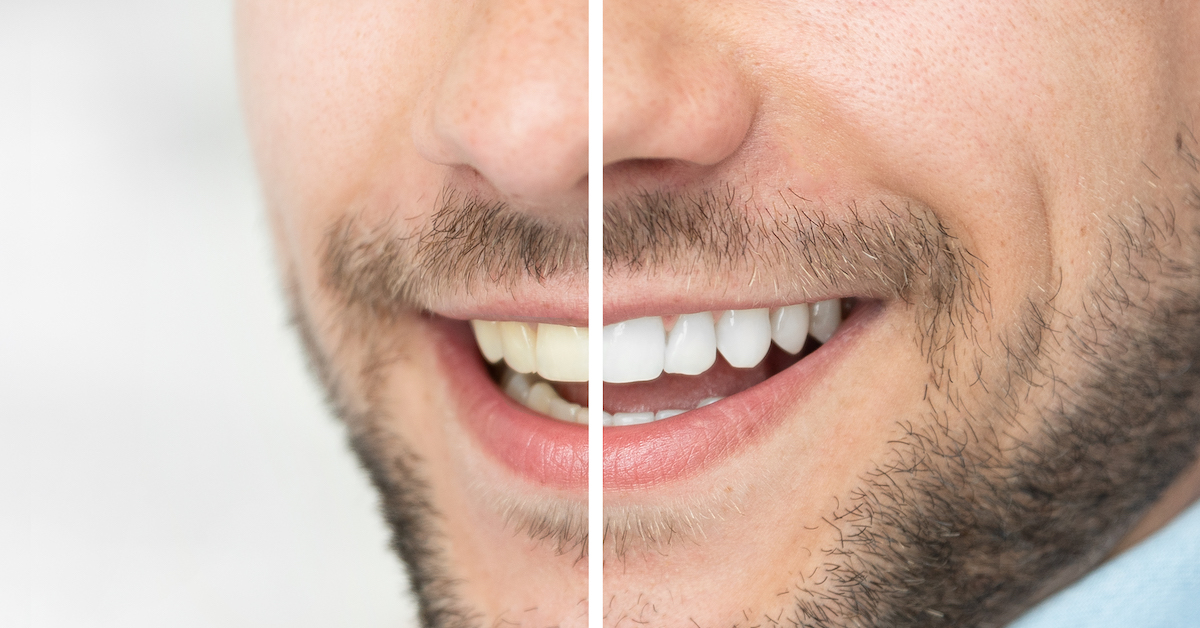 Stains and discoloration of your teeth can make you feel self-conscious and can reduce your willingness to show off your beautiful smile. The good news is that there are solutions available for correcting your discolored teeth and helping you to feel more confident in your appearance. Most dentists will give you advice on how to correct discolored or stained teeth when you visit their office. In the meantime, keep reading for more information on what causes stained teeth and how you can correct them easily and quickly in a lot of cases.
What Causes Tooth Enamel to Become Stained or Discolored?
Stains and discoloration can result from a number of factors, including the following:
The foods and beverages you consume
The use of tobacco
Certain medications
The natural aging process
Damage or deterioration of tooth enamel
While stained teeth can be a visual problem for many, sometimes they may be indicative of a worse problem. If you have stained teeth that don't seem to respond to treatment, visit with your dentist for an exam and let them work with you to recommend something that will work for you and your needs.
The Effects of Dietary Choices
Many people are not aware that deterioration of tooth enamel is one of the primary causes of discoloration of the teeth. Over time, certain foods and drinks can interact with the bacteria that always live in the mouth. This creates a sticky and whitish or colorless substance known as plaque. Plaque attacks the tooth enamel and causes inflammation and irritation of the gums. If the tooth enamel is damaged significantly enough, it can change color or allow the natural color of the dentin underneath to show through. Tooth decay and cavities are often the result of plaque formed when sugary or starchy snacks or drinks interact with the bacteria inside your mouth.
Certain foods can have a direct effect on the whiteness of your teeth. For example, coffee, red wine and some types of tea can cause staining and discoloration if consumed frequently or if you do not brush promptly after each meal, snack or beverage. Reducing your consumption of these beverages or brushing and flossing after each snack or drink can go a long way toward reducing the impact of these food items on your teeth. Maintaining healthy dental habits is your best and first line of defense against stains and discoloration of your teeth.
Foods That Fight Tooth Discoloration
While some foods do have the potential to stain or damage your teeth, other foods and beverages offer support in keeping your teeth healthy and white. Dairy products, for instance, contain calcium and other important nutrients that are essential to strong teeth and bones. Water can not only keep you hydrated but can often rinse away food debris and plaque to keep your teeth healthier. Sugar-free beverages are an adequate substitute for water and offer a more flavorful solution for many of our patients. Finally, anti-inflammatory foods like fish, flax seeds and cocoa are recommended to keep gums as healthy as possible and to reduce the chance of developing gum disease.
How Tobacco Causes Stained Teeth
Tobacco is one of the most common culprits in stained, yellowed or discolored teeth. Whether you smoke cigarettes, cigars or a pipe, the smoke produced by these habits can cause yellowing and darkening of the enamel. Chewing tobacco is equally destructive. The liquids produced from taking snuff or chewing tobacco can stain teeth directly and can result in yellowing and dulling of your teeth along with irritation and inflammation of your gums. Avoiding the use of tobacco products is a practical step in the right direction to ensure the best dental health and the brightest smile possible.
Quitting smoking can also provide you with significant health benefits. The chemicals in cigarette smoke can cause inflammation of the gums, which can sometimes speed the development of gum disease in vulnerable individuals. By taking steps to reduce or eliminate your use of tobacco, you can often enjoy whiter teeth and a more brilliant smile now and in the future.
Preventing Tooth Discoloration
It will be helpful to know that most dental offices can provide actionable suggestions for keeping your teeth whiter year after year. Find a dentist that will work with you to make sure that you can access tooth cleaning appointments that work for your schedule and your budget. Regular cleanings and dental exams can keep your teeth cleaner and your smile as bright as possible for many years to come. There are also a wide range of whitening products available that will help you manage issues with dullness, yellowing or staining. Depending on the cause of your discoloration, the products will work differently. Talk to your dentist about what might be best in your situation.
Tooth Whitening Options
Some of the most popular options for whitening your teeth include the following:
Over-the-counter whitening toothpastes and kits can produce short-term results. These products, however, cannot produce the same outstanding results as dentist-applied solutions for tooth whitening.
Most dental offices can provide professional tooth whitening options that can often lift away stains and leave your teeth whiter and brighter due to the powerful nature of the whitening gels and bleaches used.
If your teeth are severely discolored, a dentist may recommend veneers or crowns to cover up discolorations and to provide added structural support for damaged or fragile teeth.
The Best Help for Stained or Discolored Teeth
Most dentists will work with you at every stage of your treatment to make sure that your teeth are as healthy and attractive as possible. Make sure to find a dental team and solution that adheres to high dental standards and is willing to listen to your concerns.
In case you need a new dental home and want to et your teeth whitened right away, give us a call today at (443) 898-1240 to schedule your first appointment. We look forward to the opportunity to work with you. We're always happy to answer questions as well.