Protect Yourself from Gum Disease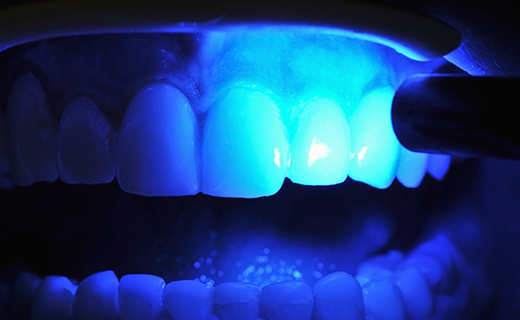 Recently, a major survey found that more than 75 percent of American adults are suffering from some form of gum disease, but only about 60 percent are even aware that they have a problem. Gum disease is a serious, yet preventable, condition. It is the top reason for tooth loss among adults and can be an early warning sign of other life-threatening whole-body diseases. Knowing the signs and symptoms of gum disease and practicing dental care habits to prevent development are essential to keeping a bright, healthy smile for a lifetime and protecting your health from head to toe.
Gum disease is not always easy to spot, making routine visits to an affordable dentist in Owings Mills very important. Knowing the symptoms of gum disease, as well as the risk factors can help you combat the development of the condition successfully.
Symptoms of Gum Disease
Red, swollen gums
Receding gum line
Persistent bad breath
Chronic foul taste in the mouth
Gums that bleed easily, including with brushing
Loose or separating permanent teeth
Causes of Gum Disease
Tobacco use: smoking or chewing
Family history
Hormonal changes: puberty, pregnancy, and menopause
Diabetes
Poor dental care habits
Certain medications
Misaligned teeth that make cleaning difficult
Gum disease is a highly aggressive condition that begins as gingivitis. Gingivitis symptoms include the red, swollen appearance of the gums. Gingivitis occurs when too much plaque and tartar have collected along the gum line and the surrounding tissue is battling inflammation and potential infection. At this stage, the disease is highly treatable, but you must talk to your dentist in Owings Mills to ensure you are armed with a comprehensive dental care plan to protect your oral health.
Once the tissues of the mouth are unable to battle the infection, periodontitis—gum disease—sets in. At this stage, a great deal of damage has already begun to occur, eroding the tissue and bone that support the teeth. The disease can progress quickly and little can be done reverse any damage. Chronic periodontitis can lead to significant tooth loss and change the structural appearance of the face and mouth with continued decline.
As previously mentioned, gum disease can occur without any warning signs; however, routine visits to the dentist can ensure that you are never unaware of the condition. Always adhere to healthy dental care habits—eating a balanced diet, low in sugars and starches; brushing at least twice daily; flossing once a day; and seeing an affordable dentist in Owings Mills a minimum of every six months. Practicing these habits can be the difference between an award-winning smile and a toothless grin.
To get the dental care you deserve from an affordable dentist in Owings Mills, call Valley Dental Associates today at (443) 898-1240 or make an appointment.
---
Valley Dental Associates offers affordable family dentistry and gentle, compassionate dental care in Owings Mills. Our office is conveniently located with extended hours to meet your needs. At Valley Dental Associates, we provide most dental services, from basic preventative care and general dentistry to specialized procedures and complete dental reconstruction. We accept most dental insurance plans and offer affordable financial solutions for any budget. Patient satisfaction is our top priority and we strive to provide the exceptional, affordable dental care and personal touch that lead to lasting relationships. A smiling patient is our greatest reward and we look forward to keeping those smiles healthy, beautiful, and bright. Discover an affordable dentist who truly cares at Valley Dental Associates.