Problems Your Kid's Dentist Sees Frequently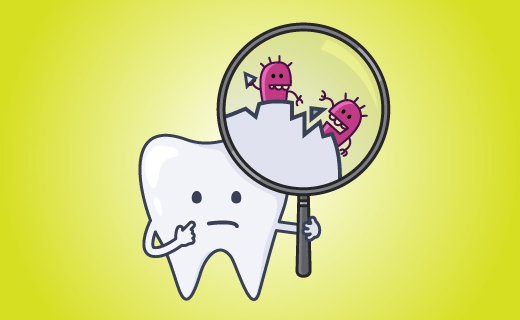 Your kids' teeth may not have been in their mouths very long, but they still suffer many of the same common dental issues as adults in addition to age-specific problems. Regardless of the symptom, it's important to get dental care for your kids in a timely manner to reduce their risk of severe dental disease or tooth loss. A pediatric dentist is usually the best choice for children; kids' dentists have gained special training and skills to treat smaller patients in ways that don't frighten them. Listed below are a few common problems that a dentist for kids can address.
6 
Common Problems Encountered by a Kids' Dentist
Thumb sucking is an instinctive behavior that is generally not harmful to dental health unless is persists after permanent teeth erupt. At this stage, it could affect dental health. A pediatric dentist can work with your child to find a solution.
Cavities and tooth decay are very common among children. They are caused by bacteria and plaque acids that attack and destroy tooth enamel. Attention to diet and strict oral hygiene can help prevent decay.
An over-retained tooth is a baby tooth that remains in position while a permanent tooth is trying to erupt into the same space. It could indicate impaction or a congenital abnormality. Early diagnosis ensures a better outcome.
Gum disease, also known as gingivitis, is an inflammation of gums that can lead to tooth loss and bone damage. It is often caused by poor oral hygiene. Your dentist can help reverse early stages of gum disease, and improve your child's oral hygiene habits.
Tooth grinding is common during childhood. It can damage primary or permanent teeth and can be painful. Your dentist can treat the problem with a custom night guard.
Bad breath affects people of all ages. Inadequate dental hygiene, gum inflammation, or dry mouth are all potential sources of mouth odor. Medical problems like diabetes and gastrointestinal disease can also be to blame.
How to Find Pediatric Dentists in Owings Mills
Find the best kids' dentist by asking for your friends, neighbors, and medical professionals for recommendations. Good dental care that begins early in life sets the stage for a lifetime of healthy smiles.
To get the dental care you deserve from an affordable dentist in Owings Mills, call Valley Dental Associates today at (443) 898-1240 or make an appointment.
---
Valley Dental Associates offers affordable family dentistry and gentle, compassionate dental care in Owings Mills. Our office is conveniently located with extended hours to meet your needs. At Valley Dental Associates, we provide most dental services, from basic preventative care and general dentistry to specialized procedures and complete dental reconstruction. We accept most dental insurance plans and offer affordable financial solutions for any budget. Patient satisfaction is our top priority and we strive to provide the exceptional, affordable dental care and personal touch that lead to lasting relationships. A smiling patient is our greatest reward and we look forward to keeping those smiles healthy, beautiful, and bright. Discover an affordable dentist who truly cares at Valley Dental Associates.