Pre-bedtime dental tips that can improve your smile in the long run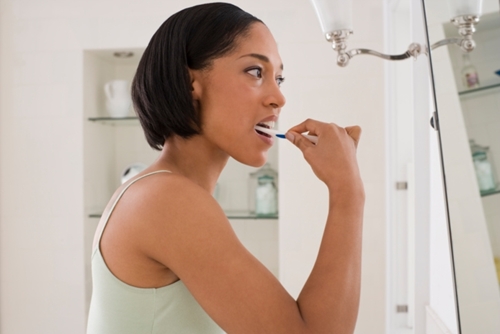 There are times after a long day at the office and whipping up dinner for your family that you may not feel like delving into a full-scale dental regimen. However, the state of your smile certainly matters a lot in your day-to-day life, and you don't want to risk potentially painful dental complications in the future because you didn't put in the required amount of effort! Thankfully, the following tips could help you get back into the swing of things and create a solid foundation to build on for the future.
Always brush right before bed
The importance of getting into a solid nighttime routine cannot be understated, as it can lead to many positive benefits like helping you boost your metabolism and winding down to get a good night's sleep. Brushing before bed also decreases the risk of your mouth drying out during sleep, which can lead to increased bacterial growth that could result in cavities, reported EverydayHealth.com.
Floss Regularly
While it may seem like a pain, flossing is one of the most reliable ways to prevent cavities and promote the health of your gums. Removing trapped food particles and plaque is essential to your long-term dental health and keeping your pearly whites looking their best. Additionally, there are a variety of products on the market like dental floss wands and applicators that can make the job much easier, suggests MayoClinic.com.
Give yourself a food and drink cutoff
After going through your dental regimen, you don't want to undo all of your progress by having a snack or taking a drink of a beverage with sugar. Food residue can stick to your teeth and gums and linger there all night, which can lead to plaque buildup and stains over time. Worse yet, eating before bed will increase your chances of waking up with bad breath, so it's best to skip it altogether.
Grab a glass of water for bed
Staying hydrated is an important aspect of your overall health, but it also holds many advantages when it's time to go to bed at night. Having a glass of water at your bedside will prevent your mouth from drying out, possibly leading to teeth and gum deterioration. Keeping these internal tissues in your mouth moist at night will keep them healthy in the long-term and aid your overall dental care regimen.
To get the dental care you deserve from an affordable dentist in Owings Mills, call Valley Dental Associates today at (443) 898-1240 or make an appointment.
---
Valley Dental Associates offers affordable family dentistry and gentle, compassionate dental care in Owings Mills. Our office is conveniently located with extended hours to meet your needs. At Valley Dental Associates, we provide most dental services, from basic preventative care and general dentistry to specialized procedures and complete dental reconstruction. We accept most dental insurance plans and offer affordable financial solutions for any budget. Patient satisfaction is our top priority and we strive to provide the exceptional, affordable dental care and personal touch that lead to lasting relationships. A smiling patient is our greatest reward and we look forward to keeping those smiles healthy, beautiful, and bright. Discover an affordable dentist who truly cares at Valley Dental Associates.