Posted under:
General
Posted on: October 31, 2014
Overcoming Dental Fear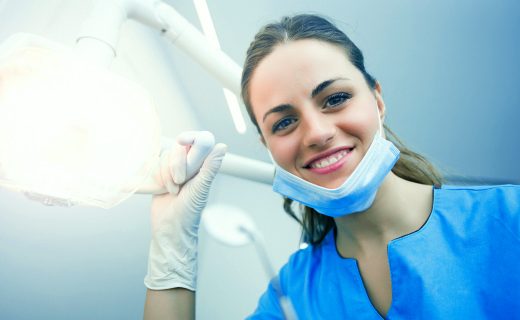 Going to the dentist can be very stressful for many people—so stressful, in fact, that it can evoke irrational dental anxiety and panic attacks. Fear of the dentist often stems from a traumatic experience, fear of the unknown, or an environment that may have fueled the distress. Regardless of why someone fears the dentist, it is a trepidation that must be overcome for the sake of oral health. Skipping routine dental visits can be very harmful to not only the health of the teeth, gums and other tissues of the mouth, but to overall health as well.
Causes of Dental Anxiety and Fear
Dentist anxiety and dental fear can occur for many different reasons. These are the top factors that contribute to dental anxiety:
Pain. In adults 24 years and older, a survey revealed that six percent of people in this age group avoid the dentist over fear of pain. Subjects had skipped a full year of dental visits to avoid the possibility of discomfort in the dentist's chair. Researchers speculate that this may be related to traumatic dental experiences prior to current advances in dentistry. These advances now deliver a relatively pain-free dental experience for a majority of patients.
Feeling helpless or out of control. Many phobias are correlated with a person's belief that they have no control over the situation. When reclined in the dentist's chair, a light shining in your eyes, mouth agape, and someone standing over you with sharp tools, asking you not to move, well, you may feel a little vulnerable and not in control. Some people get anxious in scenarios like this and skip visits to the dentist to avoid this exact situation. For these individuals, a specialty dentist may be the solution.
Feeling embarrassed or judged. For some, having a stranger poke around in the mouth can feel invasive. Crooked teeth, bad breath, and stains can lead many people to feel embarrassed about a dental visit. This fear leads them to skip visits. However, like most professionals, you should know that your dentist is not judging you. He or she is there to help you overcome your concerns and keep you in good health.
Negative past experiences. Previous dental experiences that were a particular source of discomfort—mental or physical—can ignite dental anxiety that transcends the years. Whether it was extensive pain or bad service, it can be tough to overcome such memories.  Professional counseling may be necessary to reverse the dentist anxiety.
To get the dental care you deserve from an affordable dentist in Owings Mills, call Valley Dental Associates today at (443) 898-1240 or make an appointment.
---
Valley Dental Associates offers affordable family dentistry and gentle, compassionate dental care in Owings Mills. Our office is conveniently located with extended hours to meet your needs. At Valley Dental Associates, we provide most dental services, from basic preventative care and general dentistry to specialized procedures and complete dental reconstruction. We accept most dental insurance plans and offer affordable financial solutions for any budget. Patient satisfaction is our top priority and we strive to provide the exceptional, affordable dental care and personal touch that lead to lasting relationships. A smiling patient is our greatest reward and we look forward to keeping those smiles healthy, beautiful, and bright. Discover an affordable dentist who truly cares at Valley Dental Associates.