Optimize Your Toothbrush Time with 6 Indispensable Brushing Tips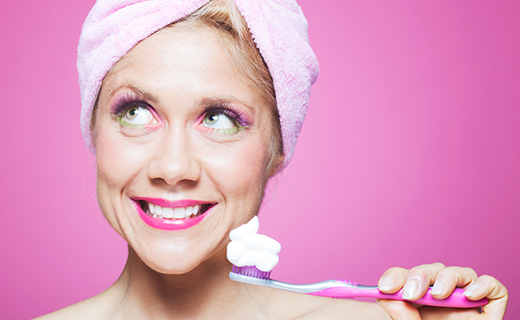 You may think brushing your teeth is a routine task you mastered long ago, but are you really removing enough bacteria and plaque to prevent expensive dental care bills? If not, you'd better research your local family dentistry resources, and find an affordable dentist in Owings Mills; improper brushing can lead to serious problems that require extensive dental work. Fortunately, you can prevent most common tooth and gum conditions with the proper dental care. The following tips can improve your chances of keeping your healthy smile intact.
6 Helpful Tooth Brushing Tips
Be methodical. Divide your mouth into four quarters and spend equal time thoroughly brushing each of the four areas.
Time yourself. Brush your teeth for at least two minutes each time you brush. If you rush through the tooth brushing process, plaque will remain.
Choose a toothbrush with soft bristles in varying heights. Hard-bristled toothbrushes can damage enamel and gums. Bristles at different heights make it easier to clean between teeth and beneath gums.
Try an electric toothbrush. Although manual brushing is highly effective, if you tend to rush, give an electric toothbrush a try. They require less physical effort and can be better for cleaning in between teeth.
Floss daily. Don't forget to floss daily; it's the second command of proper dental care. Flossing reaches between your teeth where a toothbrush can't reach.
Replace your toothbrush every three months. A worn toothbrush with splayed bristles is much less effective.
Don't Change a Good Routine
If you do intensive research on tooth brushing techniques, you'll find several conflicting schools of thought. Some experts suggest brushing in a circular motion while others recommend an angled approach. Regardless of technique, the most important thing is getting good results. If your family dentistry team is happy with your dental care, it's best to simply stick with what works. If there's a problem, your dentist will be happy to make recommendations.
To learn about our family dentistry practice in Owings Mills, call Valley Dental Associates today at (443) 898-1240 or make an appointment.
---
Valley Dental Associates offers affordable family dentistry and gentle, compassionate dental care in Owings Mills. Our office is conveniently located with extended hours to meet your needs. At Valley Dental Associates, we provide most dental services, from basic preventative care and general dentistry to specialized procedures and complete dental reconstruction. We accept most dental insurance plans and offer affordable financial solutions for any budget. Patient satisfaction is our top priority and we strive to provide the exceptional, affordable dental care and personal touch that lead to lasting relationships. A smiling patient is our greatest reward and we look forward to keeping those smiles healthy, beautiful, and bright. Discover an affordable dentist who truly cares at Valley Dental Associates.