Posted under:
General
Posted on: September 18, 2015
Make Sense of Your Braces Cost and Care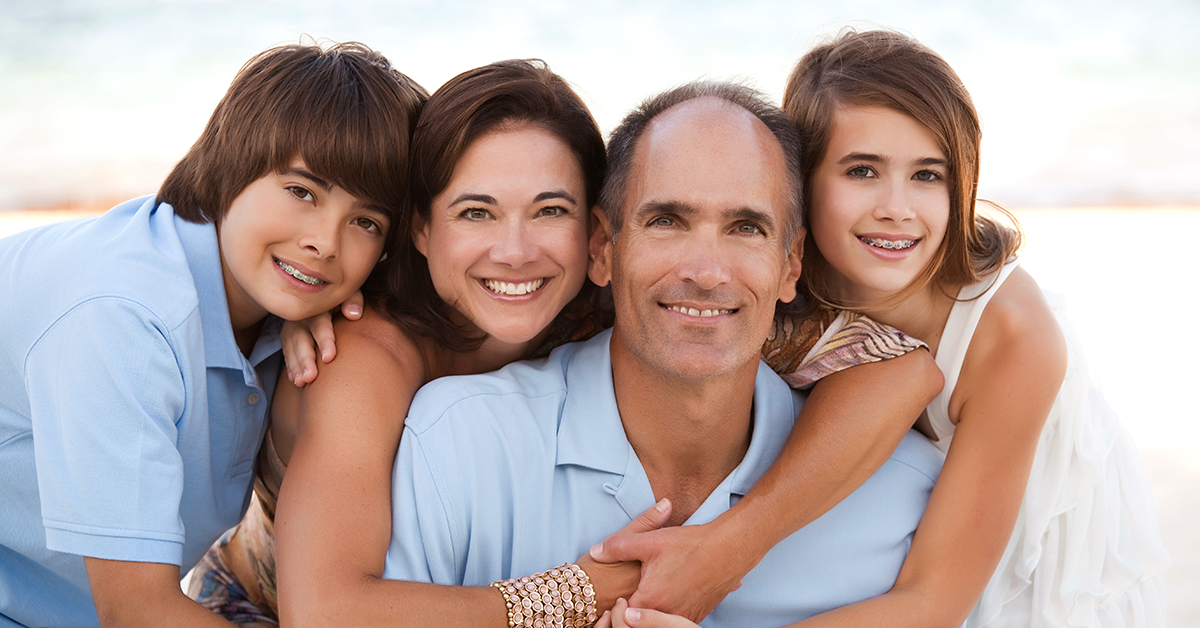 Has your orthodontist recommended braces for you or your child? You probably have many questions about the different kinds and their cost. You can find the answers you need in this helpful guide to affordable braces.
Invisalign® Invisible Braces: Invisalign braces are virtually invisible. Unlike traditional braces bonded to the teeth, Invisalign braces are invisible plastic aligners you remove for eating and brushing. Since they have no sharp metal brackets and wires, Invisalign braces are extremely comfortable and ideal for people who are self-conscious about wearing braces. Yet Invisalign is mainly for adults and for people without serious dental problems. Now that you know the beauty of Invisalign, you're probably wondering, just how much do braces cost? Invisalign braces cost more than other types, but many people feel their discretion and comfort make them worth the extra expense.
Ceramic Braces: Ranging from tooth-colored to almost translucent, ceramic braces are much less noticeable than traditional metal braces. Ceramic braces are a popular choice among adults, who like that they are less noticeable, but they do have disadvantages. While ceramic brackets are stain-resistant, the elastic ties stain easily. By replacing these ties regularly at adjustments, the problem should be alleviated. Ceramics are not as strong as the metal type and these braces cost more, but their aesthetic and cosmetic benefits make them very appealing.
Lingual Braces: Made from metal, lingual braces are attached to the back of the teeth so they are out of sight. These offer the strength of metal braces with the discretion of ceramic and invisible types. Lingual braces are not offered by all orthodontists because they require specialized training to ensure correct placement. In addition, these braces cost more than traditional metal on the front of teeth, but their undetectable placement often justifies the higher cost for those seeking less conspicuous correction.
Traditional Metal Braces: These are the original and have remained the most common, but they're now much smaller and more comfortable than in the past. Using stainless steel brackets and wires to shift the teeth to a better position, traditional metal braces may be more noticeable than other choices, but they can be used for all types of dental corrections and are the most affordable braces available.
Affordable Braces: How much braces cost depends on two variables: the individual case and the place of treatment. The braces cost varies by the severity of the dental problems, the type of braces, and the location of the practice. Orthodontists in big cities and certain states have higher overhead, which means you pay more. Dental insurance may help to cover some of the costs, but coverage is often restricted to medical necessity or people under a certain age. Luckily, there are two smart strategies for handling the cost of braces.
CareCredit: This healthcare credit card lets you finance healthcare treatments. It offers exclusive financing options, convenient monthly payments, and is accepted by more than 175,000 healthcare providers nationwide.
DentRite®: This dental savings plan delivers serious savings on major dental treatments. It offers both individual and family membership options, limitless usage, and everyone is accepted in the plan.
To learn about our family dentistry practice in Owings Mills, call Valley Dental Associates today at (443) 898-1240 or make an appointment.
---
Valley Dental Associates offers affordable family dentistry and gentle, compassionate dental care in Owings Mills. Our office is conveniently located with extended hours to meet your needs. At Valley Dental Associates, we provide most dental services, from basic preventative care and general dentistry to specialized procedures and complete dental reconstruction. We accept most dental insurance plans and offer affordable financial solutions for any budget. Patient satisfaction is our top priority and we strive to provide the exceptional, affordable dental care and personal touch that lead to lasting relationships. A smiling patient is our greatest reward and we look forward to keeping those smiles healthy, beautiful, and bright. Discover an affordable dentist who truly cares at Valley Dental Associates.