Jaw pain may have link to emotional rather than dental conditions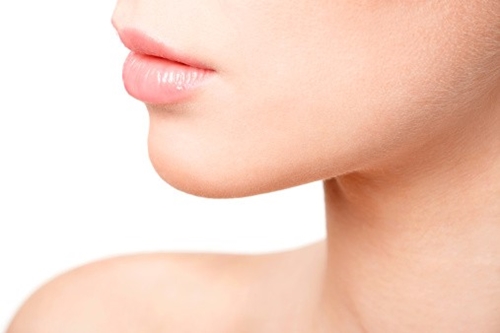 When people feel pain in their jaw, the logical connection they make is to their teeth. But in spite of the proximity of the jaw to the mouth, the reason for the discomfort could just as likely be emotional.
According to a recent issue of The Journal of Pain, one reason people experience temporomandibular joint (TMJ) pain may be depression or anxiety.
For five years, a team of German researchers studied more than 4,000 patients who were examined for medical and dental conditions, assessed for their level of TMJ pain and surveyed on a psychiatric risk factor questionnaire.
By the end of the study, it was determined that 122 participants suffered joint pain and 50 individuals complained of muscle pain. The researchers concluded that those with depressive symptoms were more likely to feel joint pain while the participants with muscle discomfort were experiencing anxiety.
TMJ affects the muscles and joints that control jaw movement and connect the lower jaw to the skull. Dentists whose patients complain of TMJ can frequently link the condition back to habits such as tooth grinding and facial clenching.
Genetics is also believed to play a role in the development of the condition. According to WebMD.com, the disorder occurs in women more than men and is more likely between the ages of 20 and 40.
However, the researchers from the University of Greifswald in Germany determined that the joint disorder felt by study participants was more likely linked to symptoms of depression rather than muscle pain. A mental condition can initiate more activity than normal in the jaw muscles, which can lead to occurrences of inflammation and muscle discomfort.
Another reason may be a chemical imbalance that occurs in the brains of those who have depression and anxiety, which may cause those individuals to process the pain sensation in an abnormal way, reported Stefan Kindler, M.D., of the university's department of oral and maxillofacial surgery/plastic surgery.
To get the dental care you deserve from an affordable dentist in Owings Mills, call Valley Dental Associates today at (443) 898-1240 or make an appointment.
---
Valley Dental Associates offers affordable family dentistry and gentle, compassionate dental care in Owings Mills. Our office is conveniently located with extended hours to meet your needs. At Valley Dental Associates, we provide most dental services, from basic preventative care and general dentistry to specialized procedures and complete dental reconstruction. We accept most dental insurance plans and offer affordable financial solutions for any budget. Patient satisfaction is our top priority and we strive to provide the exceptional, affordable dental care and personal touch that lead to lasting relationships. A smiling patient is our greatest reward and we look forward to keeping those smiles healthy, beautiful, and bright. Discover an affordable dentist who truly cares at Valley Dental Associates.