How Smart Dietary Choices Can Boost Dental Health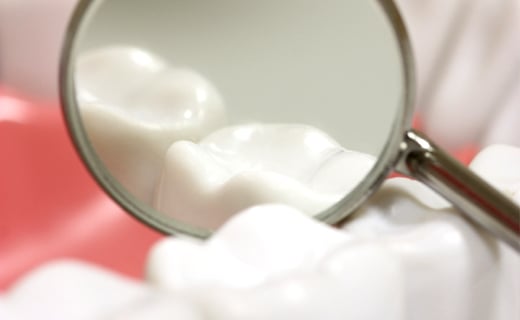 Dentists everywhere have long emphasized the essential role of brushing and flossing in maintaining healthy teeth. Daily removal of bacteria and food particles is the key to staving off plaque buildup and decay. However, research has recently suggested that certain types of food can serve as real allies in the dental care routine required to achieve good dental health.
Increasing the crunchy foods you eat is a good way to keep plaque and bacteria away. Apples, carrots, celery, cucumbers, and other crunchy fruits and vegetables are healthy foods that your family dentistry expert in Owings Mills is sure to recommend that you add to your dental care regimen.
Among the foods thought to promote dental health are black and green tea, which contain polyphenols that inhibit bacteria associated with cavities and gum disease. Patients who rinse regularly with black tea have lower levels of plaque than those who rinse with plain water.
Research has suggested that eating cheese can reduce mouth acidity that is linked to plaque. When compared to subjects who had milk or sugar-free yogurt products instead of cheese, the mouth pH levels of cheese eaters were significantly lower.
Raisins are great for those concerned with proper dental care, as well. They are naturally sweet, but don't contain sucrose, which causes bacteria that produces plaque. And, they have compounds and phytochemicals that impede the growth of the bacteria that contribute to cavities and gum disease.
The American Dental Association (ADA) reports that calcium-rich foods such as meat, fish, and eggs are good for strengthening tooth enamel and repairing damage caused by acids in food and drinks. And, they can enhance jaw and bone health.
Finally, chewing sugarless gum after a meal containing some of these tooth-friendly foods will increase saliva production, helping to wash away bacteria.
To get the dental care you deserve from an affordable dentist in Owings Mills, call Valley Dental Associates today at (443) 898-1240 or make an appointment.
---
Valley Dental Associates offers affordable family dentistry and gentle, compassionate dental care in Owings Mills. Our office is conveniently located with extended hours to meet your needs. At Valley Dental Associates, we provide most dental services, from basic preventative care and general dentistry to specialized procedures and complete dental reconstruction. We accept most dental insurance plans and offer affordable financial solutions for any budget. Patient satisfaction is our top priority and we strive to provide the exceptional, affordable dental care and personal touch that lead to lasting relationships. A smiling patient is our greatest reward and we look forward to keeping those smiles healthy, beautiful, and bright. Discover an affordable dentist who truly cares at Valley Dental Associates.