How Do You Know If You Need Cosmetic Dentistry in Owings Mills?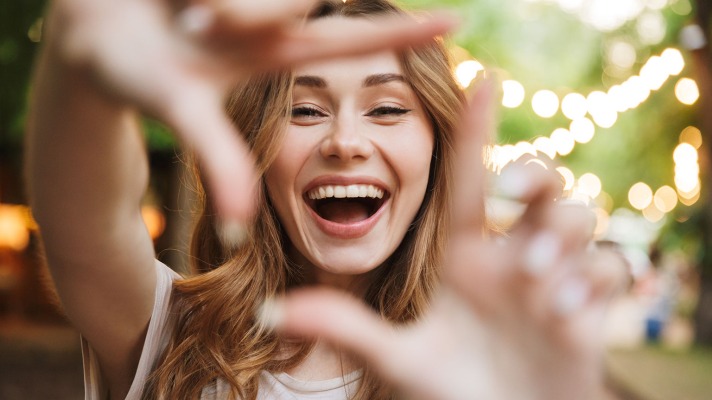 Considering that your adult teeth grow in during your childhood and late teens, it's pretty amazing that they look as good as they do by the time that you grow up. While you might feel like you are the only one with chipped or missing teeth, the truth is that most people have a few things that they'd like to change about their smile. Cosmetic dentistry from Valley Dental Associates is an option that offers non-judgmental care in an atmosphere where you can feel comfortable working on improving your smile.
When Is Dental Care Considered Cosmetic Dentistry?
You might've had dental work done in the past to fill cavities or help you improve gum disease. These types of care fall under the umbrella of being general dentistry. Traditional dentistry tends to center upon making decisions that help to identify common oral health problems and provide the appropriate treatment.
Your dentist in Owings Mills may already provide you with some great treatments that help to maintain good oral health, but you'll find that cosmetic dentistry provides even more services that help to make sure your teeth appear as healthy as they are. Cosmetic dental care adds the element of aesthetics to your care plan that you might be looking for when you aren't happy with your smile. We've got several important cosmetic dentistry procedures that we offer people who do not like their smile, and each one can bring you closer to feeling happier about showing off your pearly whites.
Replacing Teeth With Dental Implants
Many people lose one or more teeth by the time they reach their senior years, and you might even be surprised at just how many people you know who have lost teeth over time. The secret to their beautiful smiles is that they might have already undergone procedures to replace the lost teeth. Dental implants are gaining a lot of attention in the media, but they've actually been in use for decades. With a dental implant, your dentist can place a post in your jawbone that doesn't move around. Once they place the manufactured tooth on top, no one will ever know that it is a restoration. While dental implants tend to cost more than most cosmetic dentistry services, you get your money's worth when it has the potential to last for years.
Getting Dentures
Dental implants may not be your preferred method for tooth replacement, or you might prefer to wait before having surgery. In this case, dentures are a classic way to replace missing teeth that can also look natural when you smile. With dentures, cosmetic dentistry provides you with dentists who can use special techniques to make sure that they resemble your previous set of teeth. If you need a partial denture, then they'll take their time to make sure that your new dentures match the rest of your teeth to create a flawless appearance.
Fixing Spacing Issues With Invisalign®
Sometimes, the problem with your smile involves having too many teeth in your mouth. Having spacing issues can lead to crooked teeth or ones that sit behind the others. You might also have large gaps between your teeth that trap food and make it hard to smile without feeling self-conscious. When this is what bothers you the most about your smile, you can get Invisalign® from your dentist in Owings Mills. The series of clear plastic aligner trays that they give you is discreet and simple enough to wear for the majority of the day. Within a few short months, you'll be able to see the difference in your smile.
Using Veneers to Correct Chips and Stains
Porcelain veneers are one of a cosmetic dentist's go-to tricks for quickly and effectively altering a smile for the better. Veneers are thin shells of porcelain that a dentist adheres to one side of your teeth. When the front of the teeth in your smile zone have small chips, stains or other blemishes, the veneers simply cover them up. With proper care, you can make your veneers last a lifetime. We can even make them slightly wider to help fill in small gaps between your teeth when they aren't big enough to need orthodontic care.
Brightening Teeth With Professional Teeth Whitening
Teeth whitening is one of the most cost-effective cosmetic dentistry options that just about anyone can benefit from trying. While you can buy whitening products in many stores, your dentist may recommend using their professional services for better results. Professional cosmetic dentists can lift stains faster and help make your teeth whiter than what you can achieve on your own. They'll also know how to make the whiter teeth look natural, so that they match your other features.
What Is the Typical Cost for Cosmetic Dentistry?
Certain cosmetic procedures are deemed by insurance companies to be elective. For these types of procedures, you might need to prepare to pay out-of-pocket. Other procedures might be covered if they help to treat a recognized and diagnosed oral health problem. In this case, you might be able to receive partial coverage from your insurance plan that helps to make it more affordable.
The average cost of cosmetic dental care depends upon how healthy your teeth are along with the amount of work that we'll need to do to help you get your desired smile. Don't worry, we work hard to make sure that we give you the most accurate and affordable prices possible once we've had a chance to do an exam and talk to you about your smile transformation goals.
Work With a Cosmetic Dentist in Owings Mills
Are you ready to be done hiding your smile from the world? At Valley Dental Associates, we understand what it is like to be ready to stop feeling embarrassed after years of awkward smiles. To start your smile makeover, all you have to do is schedule an appointment for cosmetic dentistry in Owings Mills. Scheduling an appointment with our friendly dentist is the only way to begin transforming into that special kind of person who just can't stop smiling.