Gingivitis: Symptoms and Causes in Owings Mills, MD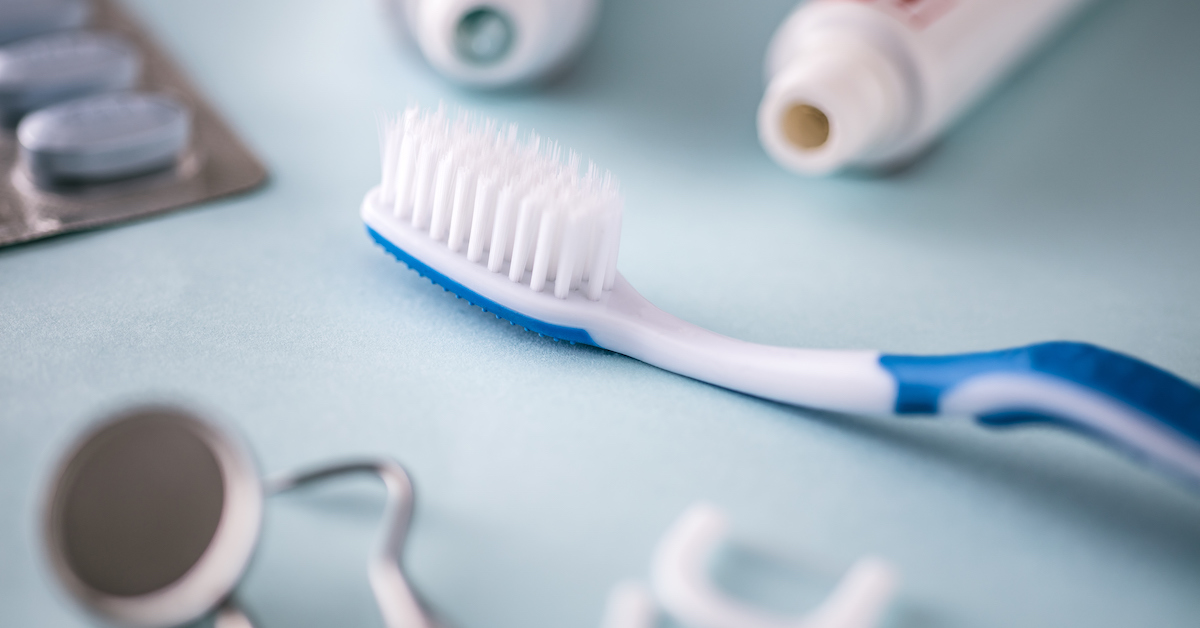 What Causes Gingivitis and Are There Any Symptoms?
You may realize that you've started having halitosis on a regular basis or you may have noticed some bleeding when you brush or floss. Either of these developments can indicate that you have the beginning stage of gingivitis, so continue reading to learn about treatments, solutions, and what you can do to prevent a recurrence.
Can Gum Disease Be Prevented?
Gingivitis is one of the most common diseases in the U.S. and it's also one of the easiest to prevent. Poor oral hygiene is the most common cause of periodontal disease, so practicing good oral hygiene that includes daily brushing and flossing, as well as regular dental checkups, is the easiest method for preventing this serious disease. Eating a healthy diet that's low in refined carbohydrates and sugars can also help, as can drinking an ample amount of plain water. When you eat carbs and sugars, the bacteria in your mouth latch onto them and begin to form plaque, which is a sticky substance that's laden with bacteria. It's responsible for that fuzzy feeling on your teeth. Water can help to rinse the bacteria from your mouth so that they're less likely to become plaque and start the process of gingivitis.
According to the CDC, almost half of adults over 30 have a form of gum disease, and according to the American Academy of Periodontology, the disease is more prevalent in men than women, with the incidence increasing with age. At 65 and older, more than 70 percent of seniors have gum disease. Good oral health is essential to maintaining your overall well-being, so be sure to always practice proper oral hygiene.
Will There Be Noticeable Symptoms of Gingivitis?
Gingivitis often occurs without symptoms, so you may have it for some time without being aware of it. If you notice the following, make an appointment with a dentist without delay:
Bleeding during flossing or brushing
Changes in your bite
Discolored gums, such as red or purple gums
Sensitive and swollen gums
Loosening teeth
Pain when you chew
Receding gums
Uneven, larger or new gaps between your teeth
Recurring halitosis
One or more of these symptoms can indicate the presence of gum disease, so don't jeopardize your oral health; make a dental appointment without delay.
What Causes Gingivitis to Develop?
A lack of proper oral hygiene is the quickest way for gingivitis to develop. When you eat foods high in refined sugars and carbohydrates, the bacteria in your mouth latch onto the food particles and begin to form plaque, which is filled with even more bacteria. When not removed through brushing and flossing, the plaque lodges between your teeth and in the crevices of your gums, where it hardens into tartar. Tartar forms a protective covering for the plaque, allowing it to continue to proliferate, and since tartar is very hard, only your dental team can remove it. Tartar and plaque work together to damage teeth and gums, and unless they're removed, you'll progress to chronic periodontitis, which will destroy the tissue and bone that anchor your teeth, leading to the eventual loss of your teeth and facial structure.
Are There Any Risk Factors for Developing Gingivitis?
Several risk factors can increase the likelihood of getting gingival disease, including:
Any type of bridge, filling or reconstructive dentistry that fit poorly or are defective
Hereditary predisposition
HIV, diabetes or any other health condition that lowers your immunity
Hormonal fluctuations
Inadequate nutrition, especially a diet that's low in vitamin C
Prescription or OTC medications that cause dry mouth
Tobacco use, whether you smoke it or chew it
Could My Physical Health Be Negatively Affected by Gum Disease?
Gingival disease can adversely affect your health in ways other than causing you to lose your teeth. Untreated gum disease can cause serious health problems in some of the major organs in your body. For example, the bacteria from an abscessed tooth can travel to the bloodstream and cause infections and other side effects that could compromise your health, such as:
Arterial strokes: Those with gingival disease were found to have a higher incidence of stroke due to arterial blockage to the brain than those who had other kinds of strokes.
Heart disease: Periodontal disease has been associated with a higher incidence of heart disease.
Diabetes: Poorly controlled blood glucose levels in diabetics encourage the onset of periodontal disease in addition to the kidney disease, neural damage, and loss of vision that commonly affect diabetics.
Pulmonary disease: The bacteria in the mouth can be transmitted to the lungs through the normal breathing process, causing several pulmonary diseases, according to the AAP.
Certain types of cancer: The AAP reports that men with periodontal disease had a 30 percent higher incidence of blood cancers, a 54 percent higher rate of pancreatic cancer, and a 49 percent higher incidence of kidney cancer than those who had good oral health.
Are Some Treatment Methods Better for Treating Gum Disease?
The very best method for preventing gum disease is following a regimen of good oral hygiene that includes regular dental checkups. Your dentist can advise you of how often you need to brush and floss, but they are the two things that are vital to good oral health. If it's been a while since you've seen a dentist, there's no better time to start than now. Good oral health is essential to enjoying good physical health, so call us today to schedule a dental appointment or use our convenient online booking tool.