Emergency Dentist in Owings Mills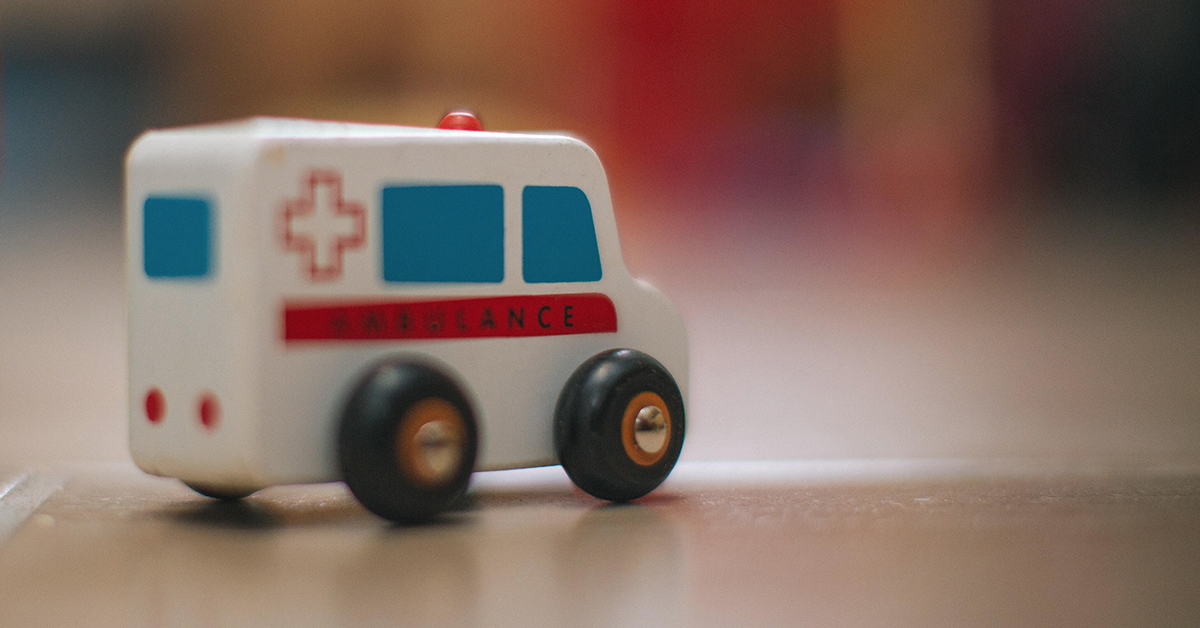 Experiencing a dental emergency can be a stressful experience. Not only are these events stressful, but they can also cause a great deal of pain and discomfort. Anyone who has ever had a dental emergency occur can tell you that one of the things you worry about is what you need to do next.
While it may be obvious that you need to see a dentist, you are also probably wondering if your issue is really an emergency. Many people delay seeking treatment because they don't think they are really having an emergency. In most cases, they should contact their dentist as soon as possible to receive pain relief and treatment. If you want to know where you can go in a dental emergency, look no further. You can receive emergency treatment from a dentist in Owings Mills during our office's regular business hours.
Do you believe that you need emergency dental treatment? Get in touch with our team to book an appointment with an emergency dentist in Owings Mills.
Do I Need to Go to an Emergency Dentist in Owings Mills?
Mouth injuries, severe toothaches, and unexpected injuries to one or more teeth are issues that need to be treated as soon as possible. Severe complications can set in if these types of issues are left untreated. In addition to this, waiting for treatment can lead to the issue becoming worse and requiring more extensive (and expensive) treatment methods. Fortunately, most dental emergencies can be treated by one of our dentists during our office hours.
The Most Common Types of Dental Emergencies Include:
1. Broken or fractured tooth
2. Knocked-out teeth
3. Severe toothache pain or pressure
4. Abscessed tooth
5. Lost or loose fillings and crowns
6. Orthodontic pain or injury
Broken or fractured teeth are usually caused by sudden damage to the mouth. The most common causes of this type of injury are car or bicycle accidents, playing sports, or biting down on something hard. While fractured or broken teeth are commonly found in children, they are also problems that happen with adults. Anyone who has a chipped, broken, or fractured tooth needs to see their dentist right away. This will allow your dentist to get rid of your pain, restore the tooth, and reduce the chances of developing an infection.
Knocking out a tooth can be a scary experience. However, if you call your dentist immediately, he or she will be able to give you advice on how to care for the knocked-out tooth while you wait for your emergency dentist visit to occur. Remember, the faster that you act, the higher the chance is that your dentist in Owings Mills will be able to repair and replace the tooth that has been knocked out.
What to Do If You Only Feel Pain
If you're experiencing mouth or tooth pain that won't go away and can't determine what the cause of that pain is, then you should call your dentist. Pain is often caused by cavities, tooth decay, or sinus infections. Just because you can't see the issue doesn't mean that it isn't serious, you need to be treated promptly to avoid severe complications such as severe infections and abscesses.
Tooth sensitivity is frequently caused by the loss of a tooth filling or crown. While you may be tempted to leave the issue alone, failing to seek out treatment will lead to your tooth becoming further decayed or damaged. You should see your dentist promptly to receive a temporary or permanent repair.
Another cause of dental emergencies are orthodontic devices like braces. If your braces have displaced wires, broken brackets, or are causing you pain, you should call your orthodontist or an emergency dentist as soon as possible.
How Do I Find an Emergency Dentist in Owings Mills?
Finding an emergency dentist in your area is easy when you see one of our dentists at Valley Dental Associates. Our dentists provide emergency treatment during our business hours. In addition to this, our team can provide you with valuable advice on how to relieve pain while you wait to see your emergency dentist.
When you see an emergency dentist in Owings Mills, you will be properly diagnosed, given pain relief solutions, and given a treatment that will address the issue. Your dentist will also give you tips on how to avoid the issue from occurring again.
Should I Contact My Dentist or Go to the Emergency Room?
While we can treat most dental emergencies at our office during our business hours, there are some issues that need to be treated right away. When these issues occur, you should call 911 or get to an emergency room near you immediately.
Go to the Emergency Room Immediately if You Experience These Symptoms:
1. Severe swelling of the face or gums
2. Severe bleeding
3. Sudden injuries to your face, head, teeth or jaw
You should go to the emergency room immediately if you experience the above issues by themselves or with a fever, chills, or difficulty breathing or swallowing. These can all point towards life-threatening complications.
The doctor you see at the emergency room will be able to address bleeding and swelling. However, he or she won't be able to treat the underlying dental condition. Once you've been released from the emergency room you can call your dentist to receive further treatment.
Don't Delay When It Comes to Emergency Dental Care
Did you know that you can prevent emergency dental issues from popping up by practicing good dental health care? This consists of caring for your teeth at home and seeing your dentist regularly. These practices allow you to catch issues early on, when they are easier and cheaper to treat.
To book an appointment with an emergency dentist in Owings Mills, contact our office. We're here to assist you.
Do you believe that you need emergency dental treatment? Get in touch with our team to book an appointment with an emergency dentist in Owings Mills.