Posted under:
General
Posted on: July 11, 2015
Don't Let Teeth Clenching Grind on Your Health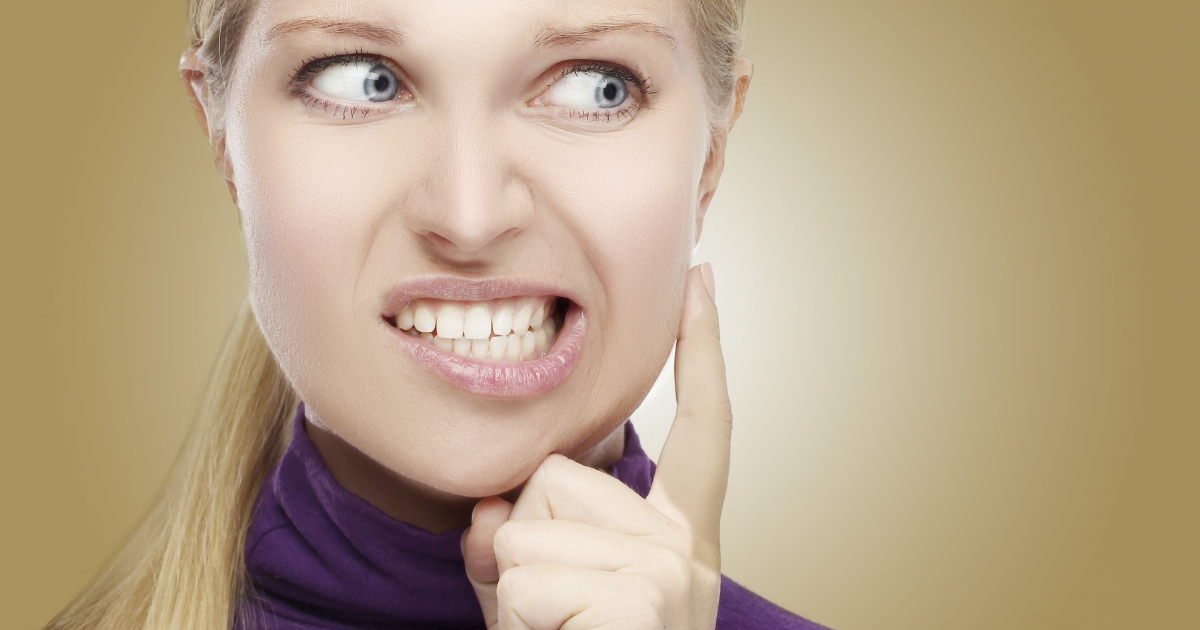 If you're yourself grinding your teeth on a regular basis, it's more than a minor habit because it can lead to major problems. It's actually a disorder called bruxism. While it sometimes subsides on its own, find out how to end teeth grinding now before it does undue damage.
Causes of Teeth Grinding and Clenching
Teeth grinding can occur for many reasons. For some, it's a response to stress or anger. For others, it's due to dental issues such as bite misalignment or damaged teeth. Regardless of the cause, the harmful habit can occur during the day or at night while you're sleeping. And bruxism not only strikes adults, but is commonly seen in children, too. Interestingly, kids tend to experience the problem as their baby teeth start emerging and when their permanent teeth begin coming in. Luckily for kids, the problem seems to naturally subside these two sets of teeth have settled. For adults, teeth grinding may go away by itself, but it also can be an ongoing issue that requires professional dental or medical treatment.
10 Effects of Bruxism
Bruxism is more than an inconvenience. Severe cases of teeth grinding and clenching can lead to significant medical and dental problems while causing psychological stress. Ten common effects of an ongoing bruxism problem are:
Headaches
Earaches
Worn teeth
Loose teeth
Missing teeth
Broken teeth
Jaw pain
Jaw joint damage
Joint disorders like TMJ
Facial changes
Treating Teeth Grinding Problems
There are many ways to manage teeth grinding to dissolve your distress and discomfort. The solutions depend on the causes, so you may be referred to a psychologist or sleep specialist for the ideal treatment. But relax and realize that the condition can be easily treated with this wide range of techniques:
Learn how to manage stress.
Exercise daily to relieve tension.
Relax your jaw when it's tense.
Remind yourself not to clench your teeth.
Protect against nighttime teeth grinding and clenching with a mouth guard.
Stay away from caffeine and alcohol, which can cause physical and mental agitation.
Seek psychological counseling to deal with the underlying causes of teeth grinding.
Take medication for relaxation or depression.
To get the dental care you deserve from an affordable dentist in Owings Mills, call Valley Dental Associates today at (443) 898-1240 or make an appointment.
---
Valley Dental Associates offers affordable family dentistry and gentle, compassionate dental care in Owings Mills. Our office is conveniently located with extended hours to meet your needs. At Valley Dental Associates, we provide most dental services, from basic preventative care and general dentistry to specialized procedures and complete dental reconstruction. We accept most dental insurance plans and offer affordable financial solutions for any budget. Patient satisfaction is our top priority and we strive to provide the exceptional, affordable dental care and personal touch that lead to lasting relationships. A smiling patient is our greatest reward and we look forward to keeping those smiles healthy, beautiful, and bright. Discover an affordable dentist who truly cares at Valley Dental Associates.