Dental Emergencies in Owings Mills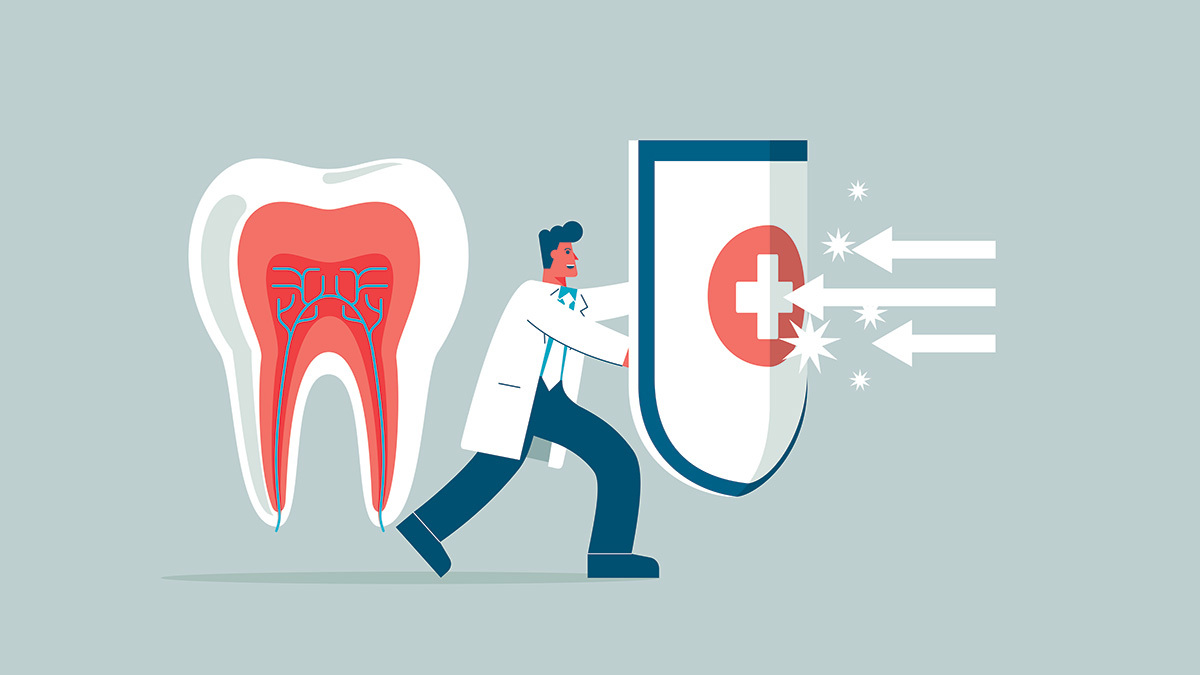 The one thing you can be sure of is that a dental emergency will occur when you least expect it and when it's most inconvenient. When you don't know where to turn for treatment, it exacerbates an already stressful situation and you may go into panic mode. It can help to have a list of emergency contact numbers conveniently located and to know when you have an emergency. Not all dental emergencies require same-day treatment, some can wait until the next day. The following information may help you determine when you have an immediate need for emergency dental treatment, when you can make a regular appointment for the next day, when you need to call 911, and when you need to go to the emergency room. If you have questions, call our Owings Mills office for answers.
What's Meant by a Dental Emergency?
A dental emergency requires immediate treatment to prevent additional or long-lasting damage. However, some types of dental emergencies should receive prompt treatment but don't necessarily need urgent treatment. For example, a knocked-out tooth should receive immediate, urgent treatment, while a cosmetic chip can wait until the following day to be treated. In spite of the type of injury, if you're experiencing severe pain, uncontrollable bleeding, or if you lost consciousness, then you should go to the local emergency room or call 911.
The following are examples of dental emergencies and their level of treatment urgency:
Abscessed tooth: If you haven't treated an infected tooth and it abscessed, call our Owings Mills office immediately. An abscessed tooth can be life-threatening and should be treated immediately. The bacteria from the abscess can travel throughout the body and attack the major organs, which can be fatal within days, weeks, or months. In the future, don't ignore an infected tooth.
Knocked-out tooth: If you have a tooth that's been knocked out, you need immediate dental treatment. The sooner you treat the tooth, the greater the likelihood of saving it. Rinse it with warm water and then place it back in the socket, holding it by the crown only. If it won't stay in the socket, place it in a container of milk and call our Owings Mills office. When a knocked-out tooth receives prompt treatment, it can usually be saved.
Severe head trauma or jaw injury: These types of injuries should be treated immediately, and you should go to the local emergency room or call 911. Do not delay seeking treatment since that can have long-lasting implications.
Uncontrolled bleeding: If you have had an injury or a procedure and are experiencing uncontrolled bleeding, call 911 immediately or go to the nearest emergency room.
Broken or chipped tooth: If you have a chipped or broken tooth, you may or may not have an emergency. A minor, cosmetic chip isn't an emergency, but a broken tooth may be, depending on the circumstances. If you have broken off enough tooth that the roots are exposed, you should receive immediate attention. Call our Owings Mills office, and we'll advise you of the urgency of your situation.
Sudden pressure: If you experience sudden pressure, especially if it's accompanied by pain or fever, go to your nearest emergency room or call 911 since this can indicate a serious issue.
Loose filling: If you have a loose filling, you need to attend to it promptly, but it can usually wait until the following day. If you're not sure, then give our Owings Mills office a call.
Difficulty breathing
Broken braces: If you or your child have broken your braces, you should seek prompt dental treatment. The braces can't work properly when they're broken, and you can injure the inside of your mouth. If you have broken part of your braces, call our Owings Mills office for an appointment.
Remember, err on the side of caution if you're not sure and call our Owings Mills office to make an emergency appointment or for help deciding what to do.
Need an Emergency Dental Appointment?
We know how stressful dental appointments can be, so we allot time for emergency appointments in our daily schedule. We're usually able to provide same-day service to our patients. We're a family dental office so we accept patients of all ages.
We're the experts in alleviating dental pain and anxiety, so don't hesitate to contact our Owings Mills office with any questions or concerns. Not all dental issues are emergencies, but for those that are, we'll get you in and get you treated.
If you need an emergency dental treatment or a routine appointment, call Valley Dental Associates at (443) 898-1240, and we can help you. Statistics have shown that treating dental issues promptly always provides the best long-term prognosis and the least invasive remedial treatments. Call us the next time you have a dental emergency and let us help you regain your good oral health.