Posted under:
Root Canal
Posted on: September 21, 2023
Comprehensive Dental Care in Owings Mills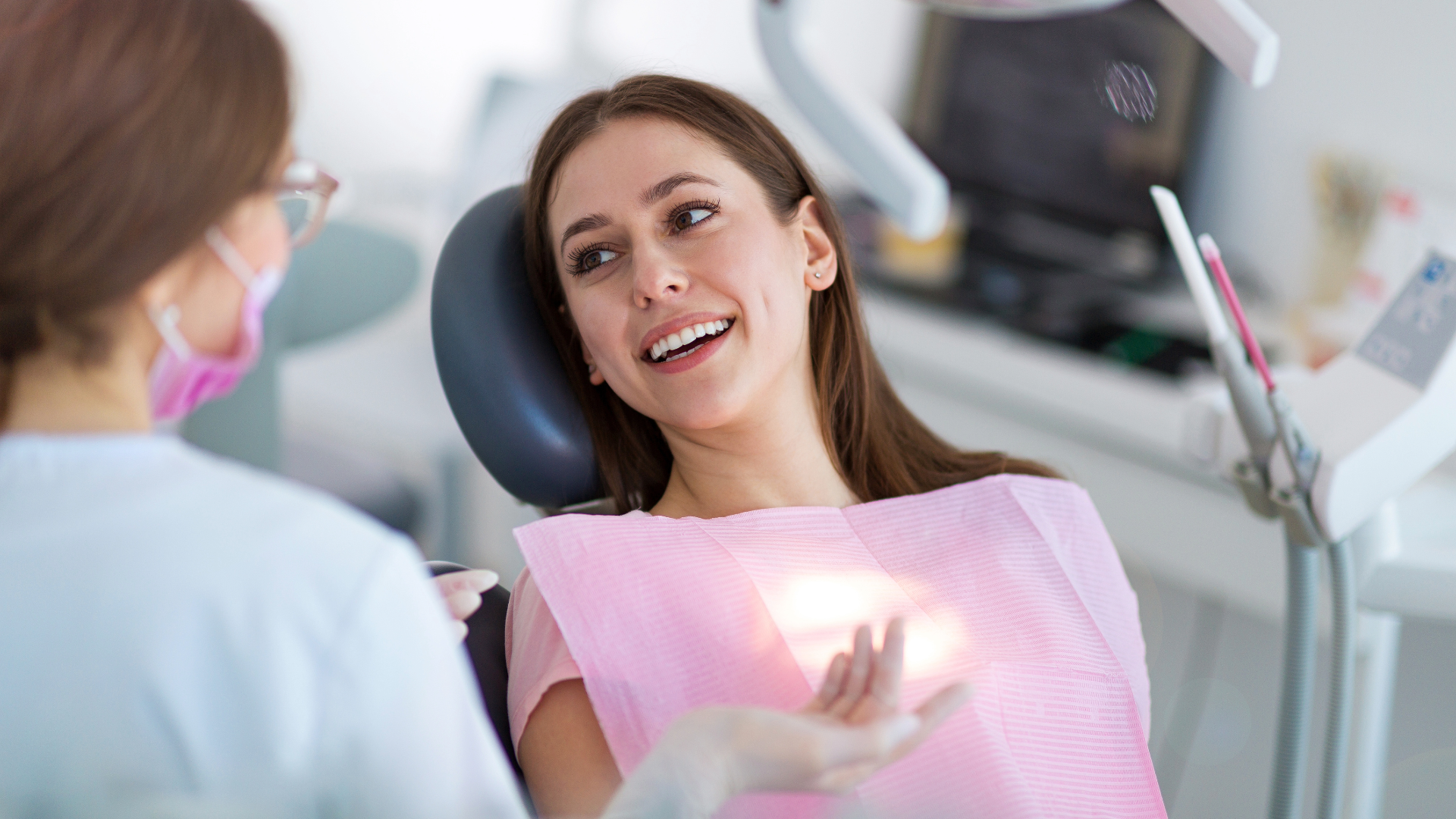 Did you know that your smile could be a window into your overall health? Common dental problems such as tooth loss and gum disease have been linked to potentially serious health issues, including heart disease and obesity. Some conditions, like diabetes, have symptoms that appear in the mouth. Poor dental health is also linked to pain, decreased oral function, and poor self-confidence.
At Valley Dental Associates in Owings Mills, we understand your smile concerns. We take the time to get to know you and your dental needs, and we offer comprehensive dental services to better address those needs. We create tailored treatment plans for each of our patients and work as a team to help them reach their smile goals. Whether you're visiting us for a regularly scheduled cleaning and checkup or you need a full-mouth reconstruction, we've got you covered. Our team offers compassionate, committed care in a warm, fear-free environment.
Easy, Convenient Care When You Need It
Everyone can benefit from a healthy smile, which is why our dentist in Owings Mills offers treatments for the whole family. Whether you are one or 100 or somewhere in between, we can help you combat cavities, fight gingivitis, and smile confidently. Our family-friendly care is just the start. We also offer comprehensive care, which means that you and your family can get the dental care you need in one convenient location.
Our services include:
Routine cleanings and dental exams
Dental fillings, bonding, and inlays and onlays
Crowns and bridges
Dentures
Periodontal therapy
Orthodontics
Dental implants
Cosmetic dentistry
Valley Dental Associates is conveniently located and incorporates the latest dental technology to ensure your safety and comfort regardless of the treatment or process. You'll feel the difference the moment you walk through the door, and our team offers a variety of amenities to keep you comfortable whether you're in the waiting room or the treatment chair.
Keeping Smiles Healthy
A substantial body of research reveals that the mouth is not just the gateway to the body but could also provide critical clues to your overall health. Because of this, preventive dentistry focuses on preventing dental problems and helping you keep your smile and your body healthy.
Preventive dentistry typically includes routine dental checkups, professional dental cleanings, and periodic dental X-rays. Children often benefit from fluoride and dental sealants, too. You can take steps at home to protect your smile. We encourage our patients to maintain healthy dental habits throughout their lives. This can include brushing twice daily or after meals, flossing daily, and rinsing with mouthwash after flossing to eliminate any remaining debris.
Some day-to-day habits might be putting your smile at risk even if you have otherwise excellent dental habits. This includes eating or drinking highly acidic foods and beverages, which can erode your dental enamel, or using tobacco products, which can heighten your risk of gum disease, oral cancer, and other serious problems. We can help you better understand your risk factors as well as provide you with some tools to mitigate them.
We also recommend monitoring your smile at home and giving us a call if you note anything unusual. Let us know if you engage in high-risk activities so that we can provide you with a mouthguard. You might also benefit from a special mouthguard designed to wear at night if you grind or clench your teeth.
By taking steps to prevent common dental problems, you can reduce your risk of oral diseases and avoid costlier and more invasive treatments later.
Specialty and Collaborative Care
Our family dentist in Owings Mills offers a wide variety of services and treatments, but you might still need specialized care from time to time. We're proud to work with a team of trusted specialists. We often collaborate with these specialists to be sure that you have access to the timely care you need. We'll coordinate our efforts carefully for seamless care regardless of whether you need oral surgery, root canal therapy, periodontal care, or orthodontic treatment.
Advanced Dental Technology
Technology moves at the speed of light these days, and that includes healthcare technology. Our dentist invests in state-of-the-art equipment and incorporates the latest techniques into our treatment plans to ensure the accuracy and efficiency of each treatment we offer. We may use digital X-rays, laser technology, or advanced sedation processes to improve your diagnostic and treatment experience.
If you're looking for a family dentist who offers comprehensive care, Valley Dental Associates in Owings Mills can help. We offer personalized care in an office designed with your comfort in mind. The latest dental advancements are used to enhance and improve overall patient experiences, and we treat patients of all ages for convenience and peace of mind. Schedule an appointment with our family dentist today to learn more. You'll be well on your way to a healthier, happier smile.