Posted under:
Root Canal
Posted on: January 21, 2023
Choosing a Quality Dentist in Owings Mills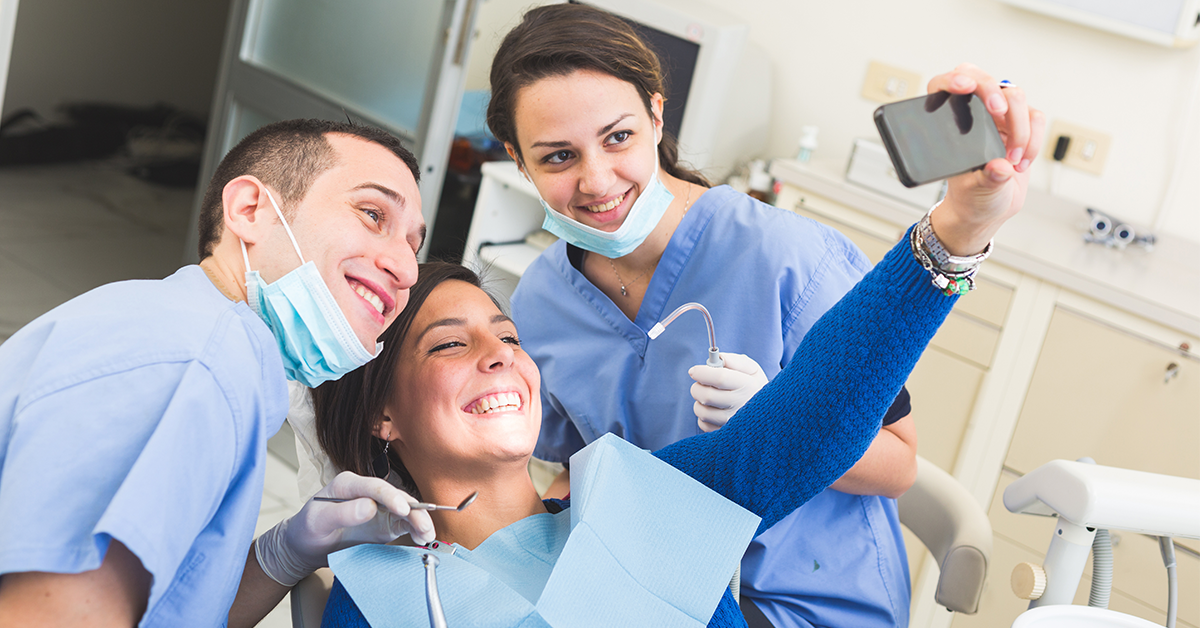 When thinking about which physician to visit, we often consider factors like a welcoming and clean atmosphere, an organized office and an excellent bedside manner. Why, then, shouldn't we consider the same factors when thinking about which dentist to visit?
You have a whole host of dentists in Owings Mills to choose from, so how do you know which one to choose? And, more to the point, how do you know that Valley Dental Associates is the right Owings Mills dental office for you?
Let us tell you.
Here is a brief but thorough outline of seven major qualities that distinguish a quality dentist from the rest: qualities we work hard every day to offer our patients like you.
1. Active Listening
Most good dentists want to assist you in achieving good oral health in any way possible, but the top dentists also listen to their patients as much as they provide technical services. The dentist you need–the one you'll find at our office–will take whatever time necessary to hear out your concerns. We promise to never rush you through treatment, whether it's a simple cleaning or a complex procedure. We move at a measured pace and will communicate with you throughout your appointment to make sure you remain comfortable and to address any discomfort or fears along the way. We want to make your dental experience the best possible, and the only way to do that is to partner with you in making sure your needs are met.
2. Patient Education
You may not have gone to dental college, but that doesn't mean you can't participate in your own dental health; in fact, you need to participate. And, in order for that to happen, you need to know what to do. That's why a quality dentist in Owings Mills needs to educate you about how to take good preventative care of your teeth and gums–like twice-daily brushing and flossing–in between appointments.
What's more, you're not just a specimen for a dentist to fix up and send on your way; you're a human being who needs to know and understand what's being done to you in the dentist's chair in order to feel truly safe. That's why your dentist here will take the time to explain to you everything they're about to do before they do it. Any dental devices or equipment the dentist is about to use in your mouth, they will first show you, identify and explain what it does and what it should feel like. That way, if it feels any differently than it should, you'll be the first to know and can inform your dentist immediately.
Finally, when considering your treatment plan, your dentist will educate you about all the treatment options available to you, including the pros and cons of each, and answer all your questions about them. Only once you feel fully informed and confident in your decision will you and your dentist proceed with your chosen treatment plan.
3. Respect for Your Time
Considerate dentists like ours value your time like you do, like they value their own. That's why we make sure to be punctual to all your appointments. Our staff will text or call you, as you prefer, with appointment reminders and work with you to schedule appointments at dates and times that work for you.
4. Respect for Your Money
We also value your cost considerations when proposing treatment options. That's why, like any respectable dentist should, we will never attempt to upsell you on treatments and products you don't genuinely require and didn't request. We'll even help you determine what portion of costs your dental insurance plan might cover and, if that's not 100 percent of it, how you can arrange to pay the remaining portion without breaking the bank.
5. Follow-ups
Your dental care shouldn't end when you leave the office, and at ours, it doesn't. Rather, we make sure to check in on you after any considerable procedures to make sure your recovery is going well and that you don't have any issues or concerns for us to help you deal with. Whether you're feeling "off" for several hours after an appointment, taking longer to heal than anticipated or experiencing unexpected complications, we won't wait for you to report it to us; we take the initiative to find out.
6. Getting to Know You
The best way for us to provide you personalized care that accounts for your medical history and lifestyle is to get to know you. Dentistry isn't "one-size-fits-all." Rather, it's as distinct to each patient as each patient is from every other. What works for you may not work so well for another patient, and vice-versa. That's why we make every effort to get to know you, from checking your medical history to asking you about your home and work environments. When you feel that your dentist truly knows you, you can trust that you're getting the right dental care for you.
7. Cleanliness
A quality dentist must always maintain cleanliness in their office and examination rooms; they must also practice proper hygiene like regular hand-washing and wearing proper face masks or headgear during exams and procedures.
The American Dental Association (ADA) stresses the importance of making sure the office of the dentist you use is "clean, neat and orderly" and that any dental instruments they use on you are properly sterilized. Without this, the exam room could become contaminated and germs can spread, exposing you to the risk of sickness. We prevent that risk by keeping our dental office in Owings Mills spic-and-span. You'll never notice dirty instruments or worn gloves lying around here.
For a dentist in Owings Mills who meets all these criteria, schedule an appointment at Valley Dental Associates today.