Chew on this: Healthy foods for healthy teeth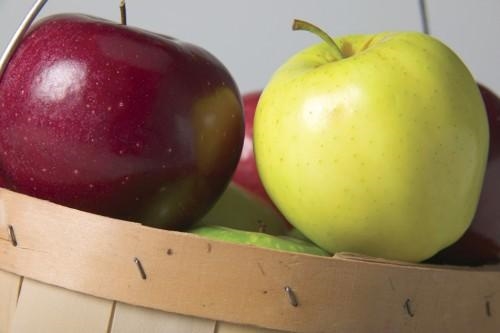 You may already know that brushing and flossing your teeth is the key to keeping them healthy and strong, but it turns out the food you eat plays a major role in dental health, too. Staying away from sticky, sugary foods is a bit of a no-brainer – these have been proven to stick to teeth and provide a fuel source for bacteria, causing cavities and tooth decay.
The best foods for healthy teeth are cheese, nuts,  milk, chicken and other meat, according to WebMD.com. Because these foods contain calcium and phosphorus, they help protect tooth enamel by supporting the remineralization of the teeth. In this process, minerals are re-deposited in tooth enamel after being removed by acids.
Dr. Mehmet Oz and Dr. Mike Roizen told The Oregonian that the two C's are also key to a healthy, beautiful smile. The first C refers to crunchy foods like apples, carrots and celery, which essentially brush teeth as you eat them. The second C stands for a cup of tea – green and black teas are said to kill bad bacteria.