Are You Treating Your Teeth the Right Way?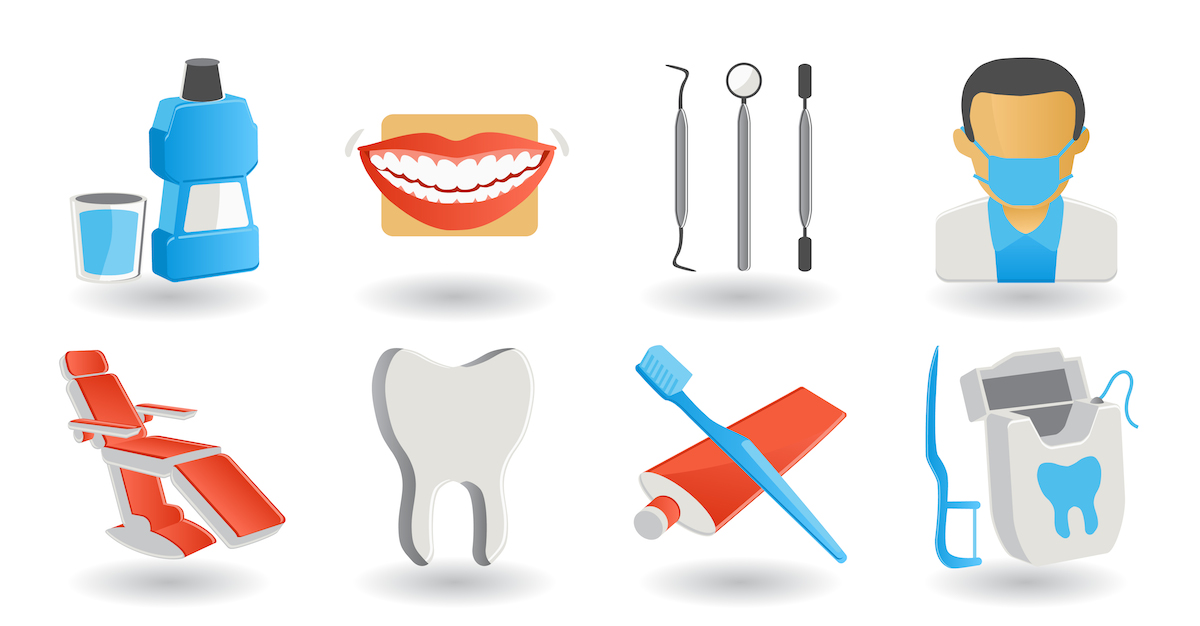 Most people brush and floss, but the tools they choose and techniques they use may not be as good as they need to be. See how your dental care habits stack up and whether you need to brush up on care.
Basic Brushing Tips: Brushing your teeth is the cornerstone of good dental care. Yet not everyone brushes the right way and they end up with dental problems. To help you brush better, the best dentist experts at the American Dental Association recommend these tried-and-true tips:
Brush twice daily: Take enough time to thoroughly clean your teeth and gums.
Gently brush: Use gentle back-and-forth brushing motions. Be sure to brush the front, back, and chewing surfaces of teeth, as well as your tongue.
Use the right toothbrush: Choose a soft-bristled toothbrush. You may want to use an electric toothbrush, which can remove more plaque than traditional brushes.
Rinse your toothbrush: Always thoroughly rinse your toothbrush after brushing and store it in an upright position to dry. So it won't breed bacteria, avoid covering the brush or keeping it in a closed container.
Replace a worn toothbrush: Replace your toothbrush or electric brush head every three or four months. Get a new brush sooner if it becomes worn or you've been sick.
Proper Flossing Technique: While brushing is essential to good dental care, it can't reach the food particles trapped between your teeth. If those particles aren't removed, they can cause decay, gum disease, and other dental care problems. Daily flossing allows you to remove those hidden particles and prevent the problems they cause. But using the right technique is important, so follow these flossing guidelines from the best dentist experts:
Floss at least once a day. If it's difficult for you to handle floss, use an interdental cleaner to get between teeth.
Tear off 18 inches of floss and use a fresh section for each tooth.
Gently guide the floss between your teeth using a rubbing motion and curve the floss against the tooth as you reach the gumline.
Slowly slide the floss in an up-and-down motion against every tooth to ensure complete cleaning and coverage.
Diagnosing Dental Problems: In addition to practicing good at-home dental care, you need to schedule regular dental cleanings and check-ups with the best dentist for your needs. Only a professional can provide advanced cleanings, as well as detect and treat dental problems. It's important to find an affordable dentist and tell them if you have any of these symptoms:
Loose teeth.
A shift in alignment between top and bottom teeth.
Bleeding, swollen, red, or tender gums.
Gums that are pulling away from teeth.
Sudden onset of sensitivity to cold or hot temperatures.
Ongoing bad taste in your mouth.
Constant bad breath.
To learn about our family dentistry practice in Owings Mills, call Valley Dental Associates today at (443) 898-1240 or make an appointment.
---
Valley Dental Associates offers affordable family dentistry and gentle, compassionate dental care in Owings Mills. Our office is conveniently located with extended hours to meet your needs. At Valley Dental Associates, we provide most dental services, from basic preventative care and general dentistry to specialized procedures and complete dental reconstruction. We accept most dental insurance plans and offer affordable financial solutions for any budget. Patient satisfaction is our top priority and we strive to provide the exceptional, affordable dental care and personal touch that lead to lasting relationships. A smiling patient is our greatest reward and we look forward to keeping those smiles healthy, beautiful, and bright. Discover an affordable dentist who truly cares at Valley Dental Associates.