Posted under:
Root Canal
Posted on: November 2, 2020
Are Cracked Teeth on the Rise?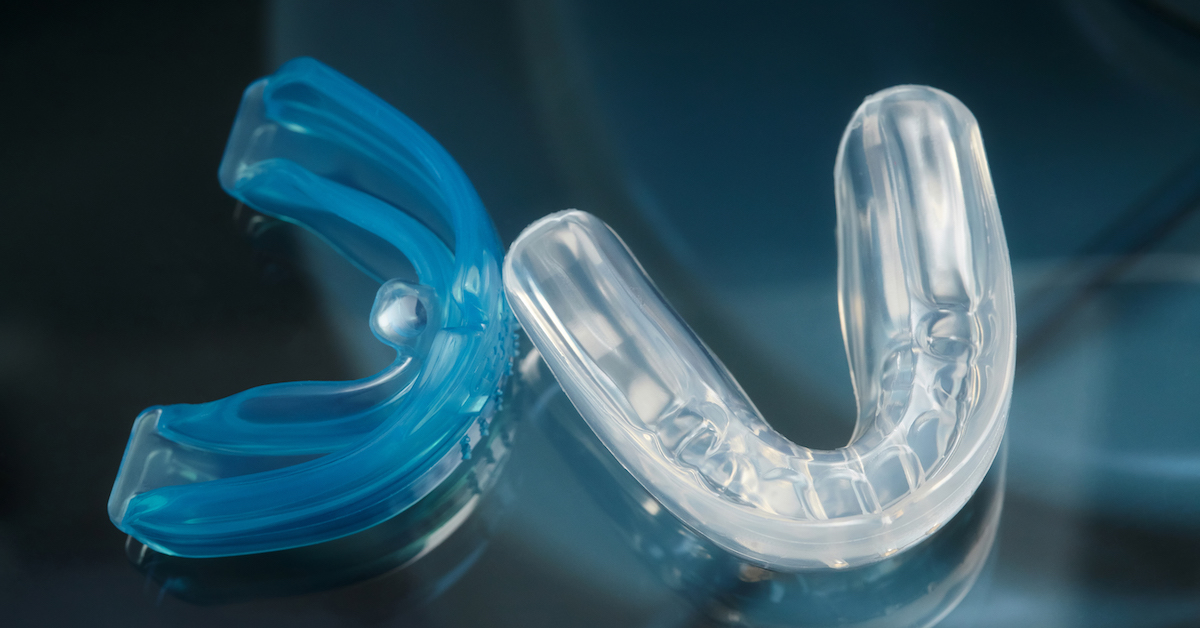 With the coronavirus pandemic looming large over everyone's lives, people have been feeling understandably stressed out. A recent article found within the pages of The New York Times discovered that many dentists have seen an increase in the number of patients coming in with migraines, tooth sensitivity, jaw pain and tooth fractures. What could be causing these issues? The answer is the clenching and grinding of the teeth and jaw, a condition known in the medical community as bruxism.
What Are the Symptoms of Bruxism?
Bruxism is typically caused by stress, anxiety, poor posture and lack of sleep. All of these issues have become rather commonplace in the wake of the pandemic as people have been forced to work from home and significantly change their lifestyles. This condition is relatively common and tends to happen while you are sleeping or under intense periods of stress. You probably don't even realize that you clench and grind your teeth and jaw.
The problem with bruxism is that it can cause significant damage to the enamel and structure of your teeth, leading to tooth decay and sensitivity. It also causes severe headaches, pain and sleep disruptions.
The following factors may lead to an increase in the chances of you developing bruxism:
Age: This condition is found most often in young children.
Personality Type: Bruxism tends to be found in people with more intense and hyperactive types of personalities.
Intense Emotions: Grinding and clenching often occurs unconsciously when a person is feeling stressed, angry or frustrated.
Certain Medications and Substances: Tobacco, caffeine, alcohol and different types of psychiatric medications can cause you to grind your teeth.
Other Health Conditions: There are a number of conditions that are associated with bruxism. These include attention-deficit/hyperactivity disorder, epilepsy, Parkinson's disease and epilepsy.
What Do I Need to Do to Stop Clenching My Teeth During the Day?
If you are experiencing bruxism during the day, you probably need to find some kind of relaxation technique to assist you in dealing with intense emotions such as tension, stress, anxiety, anger and frustration. There are a few things that you can do whether you experience bruxism during the day or night. They include:
Stop smoking.
Limit the amount of caffeine and alcohol you drink.
Do activities that you find relaxing before bed or whenever you are feeling stressed.
Can a Dentist Help with Bruxism?
If you've been experiencing pain or headaches from clenching and grinding teeth, you can contact our office to book an appointment for an examination. Your dentist will be able to determine what the best course of option for treatment is. For instance, he or she may prescribe a mouth guard to wear when you are asleep. This simple device can assist in protecting your teeth and relieving you of pain.
How Does a Custom Night Guard Work?
Customized night guards strongly resemble teeth whitening trays. These appliances sit over your teeth and may also be called an occlusal splint, bite splint or occlusal guard. They won't stop you from grinding and clenching, but they will keep your teeth from wearing down and becoming damaged. A night guard will also keep space between your upper and lower teeth.
Why Do I Need to Wear a Teeth Protector for Sleeping?
Night guards are recommended to prevent morning headaches and jaw pain. In addition, they are utilized to protect the teeth, jaw, crowns and other dental restorations from becoming damaged.
What Is Temporomandibular Joint (TMJ) Syndrome?
Temporomandibular joint (TMJ) syndrome is an issue that impacts the jaw muscles and joints. It most commonly occurs when a person has bruxism or some other kind of jaw injury. You may have TMJ syndrome if you:
Feel pain or tenderness in your face, jaw, neck, shoulders or ears
Have difficulty chewing or widely opening your mouth
Hear a popping or clicking sound when you open or close your mouth
Have a jaw that becomes stuck or locked
See swelling on the side of your face
Experience a suddenly uncomfortable bite
Can a Bruxism Night Guard Help with TMJ Pain Relief?
The simple answer is yes. A bruxism night guard will keep your teeth and jaw in proper alignment. This allows for jaw tension, headaches, pain and any other symptoms of TMJ that you are experiencing to be alleviated.
Why Is It So Important to Wear a Night Guard for Bruxism?
If your dentist prescribes you a custom-fitted night guard, you need to wear it. This is because bruxism can cause a great deal of damage to your dental health. It leads to more cavities, tooth sensitivity, jaw pain and muscle pain. Many of these issues can be expensive to treat.
While you may find an over-the-counter option online or at your local drugstore, a custom-fitted guard is the best choice. This is because it:
Ensures your jaw is in alignment
Fits properly and will feel more comfortable
Won't fall out while you sleep
Will last longer
What Do I Need to Know About the Process for Getting a Custom Night Guard?
The procedure for receiving a teeth protector for sleeping is easy and painless. Your dentist takes an impression of your teeth, then creates a mold utilizing that impression. The mold will be sent to a lab where it will be used to create a durable plastic night guard. You will then have a final fitting with your dentist to ensure that the appliance fits properly.
Are Bruxism Night Guards Affordable?
The cost of night guards varies depending on the materials and specifications utilized in constructing them. Your dental insurance provider may offer full or partial coverage for bruxism night guards. Before you are fitted for your night guard, one of our dentists will provide you with a full estimate of the cost.
If you've been grinding or clenching your teeth or jaw, you need to see a dentist as soon as possible. Contact Valley Dental Associates today to book a consultation with one of our caring dental professionals.