8 Dental Care Tips for Busy Moms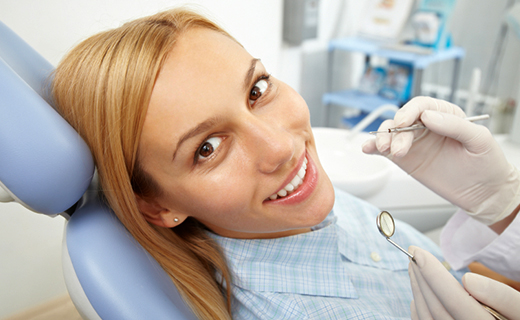 Women are busy creatures and adding babies to the mix can make things even busier. In the age of "you can have it all," many things get lost in the pursuit of balance. While you may never forget to brush your teeth, you may skip a few habits of good dental care for the sake of a few extra moments of sleep or making it to that parent-teacher conference on time. However, skipping dental care habits can cause harm, potentially robbing you of your long-term health.
Here are a few tips for busy moms to ensure that regular dental care, including those routine trips to an affordable dentist in Owings Mills, don't get pushed aside.
1. You probably already know that you need to brush twice a day, but did you know that each brushing session should last two minutes? Two minutes of thorough brushing is essential to removing all the bacteria and plaque from your teeth.
2. Use proper brushing techniques. Brush in a soft, circular motion and don't brush too hard. Divide your mouth into quadrants and spend time carefully brushing every area of each quadrant.
3. Floss daily. Morning, noon, or night—the time of day doesn't matter, just as long as it gets done. Flossing reaches between the teeth and into crevices where a toothbrush can't reach, removing harmful bacteria and debris.
4. Did you know fruits and vegetables aren't only good for your total health, but they are good for your oral health as well? Sugary sweets and starches can promote tooth decay, while fruits and vegetables are packed with antioxidants that fight bacteria, cavities, and gum disease.
5. A recent study in the Journal of Periodontology found that people who exercise have better oral health than those who don't, especially when it comes to gum disease. Make time for exercise to protect your total health from head to toe.
6. Relax. If you feel overworked, underappreciated, and stressed to the max, you may subconsciously grind your teeth or clench your jaw, which can cause damage to the temporomandibular joint (TMJ) and trigger canker sore and cold sore outbreaks. Activities like yoga, meditation, or even stealing fifteen minutes for a quiet, hot bubble bath can help you reduce stress and protect your oral health (and mental health, too!)
7. You don't let your kids skip their dental visits, so why should you? Maintain routine visits to an affordable dentist about once every six months. The better you adhere to your routine dental care visits, the quicker and easier each visit will be, so you can get on with your busy schedule.
8. You are an example to your kids. Show them that no matter what happens in life, proper dental care is always a top priority.
To get the dental care you deserve from an affordable dentist in Owings Mills, call Valley Dental Associates today at (443) 898-1240 or make an appointment.
---
Valley Dental Associates offers affordable family dentistry and gentle, compassionate dental care in Owings Mills. Our office is conveniently located with extended hours to meet your needs. At Valley Dental Associates, we provide most dental services, from basic preventative care and general dentistry to specialized procedures and complete dental reconstruction. We accept most dental insurance plans and offer affordable financial solutions for any budget. Patient satisfaction is our top priority and we strive to provide the exceptional, affordable dental care and personal touch that lead to lasting relationships. A smiling patient is our greatest reward and we look forward to keeping those smiles healthy, beautiful, and bright. Discover an affordable dentist who truly cares at Valley Dental Associates.