6 Bad Dental Habits to Stop Before They Start Dental Care Problems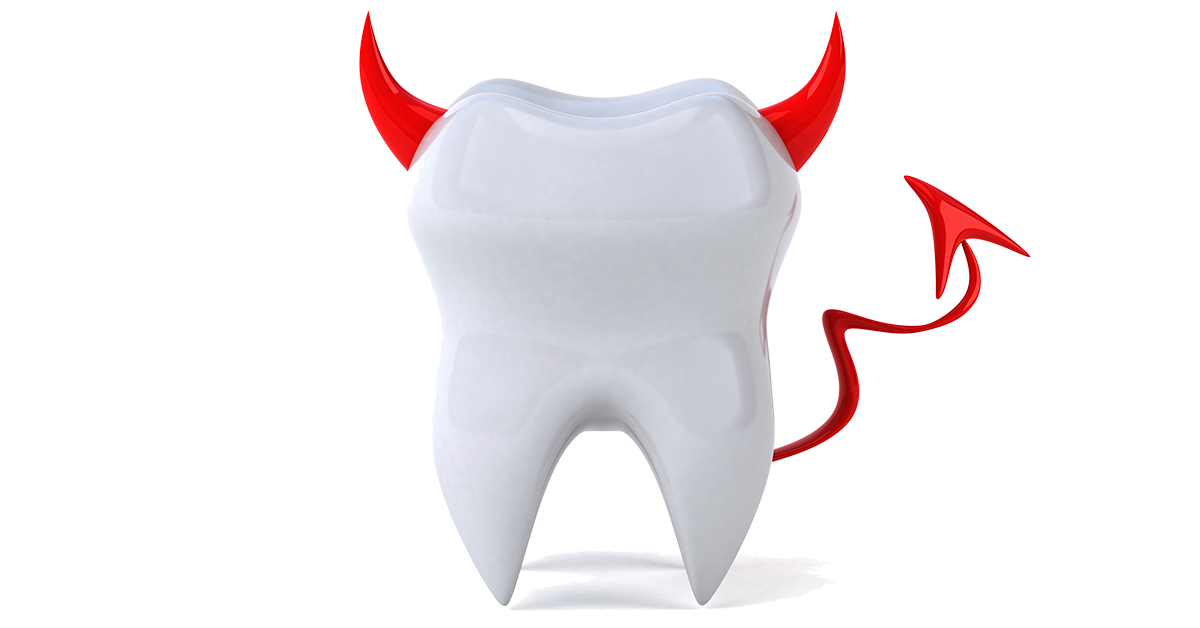 Don't let bad dental habits cause trouble for your teeth. Discover which are harming your smile and learn how to cure bad dental habits to stop your struggle.
1. Smoking
Danger: Besides all the reasons that smoking is a dangerous overall health habit, it's also one of the worst bad dental habits. Among other things, it causes plaque to build up on your teeth and puts you at risk for oral cancer.
Solution: You already have an idea about how to cure bad dental habits. With smoking, quit as soon as possible. To improve your odds for success, ask your doctor for help.
2. Grinding Your Teeth
Danger: When you frequently grind your teeth or clench your jaw, you may have bruxism, a common dental disorder. Often caused by stress, it puts pressure on your teeth and jaw that can cause major dental care problems.
Solution: Unsure about how to cure bad dental habits like tooth grinding? Consider wearing a mouth guard at night to prevent these bad dental habits, as well as learning relaxation techniques to relieve both your stress and the pressure on your teeth.
3. Choosing Sugar-Filled Cough Drops
Danger: A common misconception is that only candy is full of sugar, but even though they're medicinal, most cough drops are also sugar filled. When you use them frequently, your teeth remain coated in damaging sugar that causes dental care problems like tooth decay and gum disease.
Solution: Be sure to brush and floss after using cough drops, or choose sugarless options.
4. Eating Frequent Snacks
Danger: When you snack all day, you're not only filling your belly, but also filling your mouth with food debris that stays on teeth and causes plaque to build up.
Solution: Limit snacking to once or twice a day, or choose foods that actually clean your teeth and reduce plaque like carrots, apples, and celery.
5. Drinking Soda
Danger: Even though sodas may quench your thirst, they also coat your teeth in acids and sugar that cause dental care problems like cavities, enamel erosion, and tooth sensitivity.
Solution: Try to drink sodas less often and choose water instead. When you do drink sodas, rinse your mouth with water after you've finished, but wait at least 30 minutes to brush your teeth and use a soft-bristled toothbrush to avoid further eroding the tooth enamel.
6. Chewing on Ice
Danger: Ice cubes are intended to cool off your drinks, not to be chewed on. Remember that crunching ice cubes is one of those very bad dental habits. Over time, it can cause teeth to chip, crack, and break.
Solution: To avoid any temptation, drink chilled beverages without ice cubes.
To get the dental care you deserve from an affordable dentist in Owings Mills, call Valley Dental Associates today at (443) 898-1240 or make an appointment.
---
Valley Dental Associates offers affordable family dentistry and gentle, compassionate dental care in Owings Mills. Our office is conveniently located with extended hours to meet your needs. At Valley Dental Associates, we provide most dental services, from basic preventative care and general dentistry to specialized procedures and complete dental reconstruction. We accept most dental insurance plans and offer affordable financial solutions for any budget. Patient satisfaction is our top priority and we strive to provide the exceptional, affordable dental care and personal touch that lead to lasting relationships. A smiling patient is our greatest reward and we look forward to keeping those smiles healthy, beautiful, and bright. Discover an affordable dentist who truly cares at Valley Dental Associates.