Carl Oppenheim, DDS
General Dentist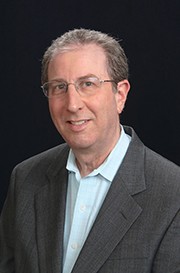 Dr. Carl Oppenheim is an experienced general dentist with a clear dedication to his profession. He provides a variety of general restorative and cosmetic treatments including fillings, veneers, crowns and bridges, root canal therapy, extractions and implant restorations. Dr. Oppenheim enjoys improving his patients' smiles by providing them with high-quality, up-to-date treatment options. He is aware that patients may have dental anxiety or fear and he works with them to make treatment easy and comfortable.
Education:
University of Maryland School of Dentistry, Baltimore, MD; Doctor of Dental Surgery degree
University of Maryland, College Park, MD; Bachelor of Science degree
Dental Area of Focus:
General Dentistry
Affiliated/Dental-related Associations and Organizations:
American Dental Association
Dean's Faculty at University of Maryland Dental School
Maryland State Dental Society
Southern Maryland Dental Society
Message to Patients:
"I take the patient's whole health and well-being into account when recommending treatment. I'll discuss with patients what to expect and what options they have."
Interests/Hobbies:
Dr. Oppenheim is married, has two daughters, two grandsons and a grand-dog. He enjoys live theater, reading, playing cards, stamp collecting, watercolor painting and occasionally performs in community theater.